STILL UNSOLVED: Mpls. hit-and-run that killed woman on 52nd anniversary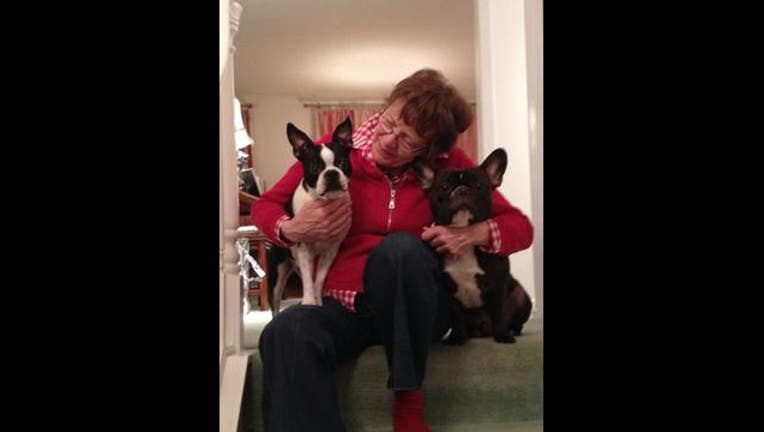 article
MINNEAPOLIS (KMSP) - Police are offering up a reward for anyone who comes forward with information about a hit and run accident last November that claimed the life of a Minneapolis woman and prompted changes to the busy intersection where the incident took place.
Barbara Mahigel, 74, was walking to a popular south Minneapolis restaurant for her 52nd wedding anniversary dinner last November when she was struck by what witnesses could only describe as a "dark sedan." She was transported to Hennepin County Medical Center and died from her injuries, and police were unable to identify the vehicle in question.
Her son, Mike Mahigel, wrote a letter a few days after the tragedy asking the person to come forward to no avail.
Now, the Minneapolis Police Department and Crime Stoppers of Minnesota are offering a $5,000 reward for any information that might lead to the arrest of the driver, hoping to find new witnesses or surveillance video from the night of Nov. 27, 2016, according to a release.
Within a few weeks of the incident City Council member Elizabeth Glidden announced on Facebook that pedestrian bump outs would be installed at that intersection, with the Department of Public Works exploring more safety options and recommending construction begin sometime during spring 2017.
Advocates from the Minneapolis Bicycle Coalition and other entities applauded the decision, saying more work is needed to develop pedestrian infrastructure within the metro area.
Tips can be submitted to Minneapolis Police by calling 1-800-222-TIPS (8477), texting 274637 (CRIMES) with Tip674 and your tip, or via the Crime Stoppers website at: http://crimestoppersmn.org/.