Staying ho-ho-home for the holidays? Enjoy free movies, shows on Tubi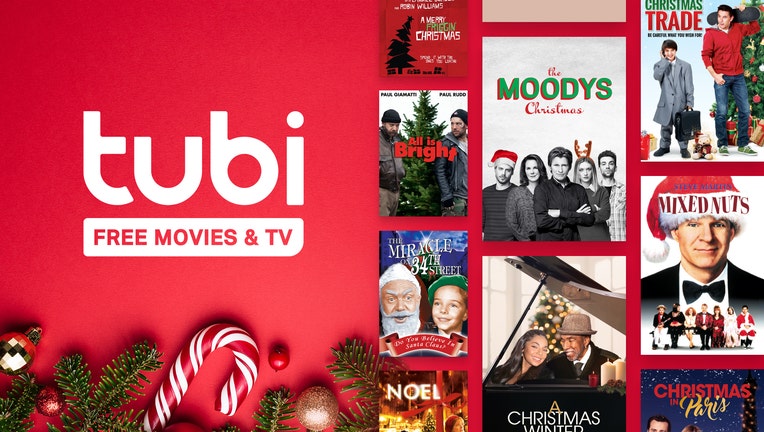 article
'Tis the season to get festive with Tubi's over 300 free holiday titles since most of us are staying ho-ho-home this year.
From FOX's offbeat holiday comedy series "The Moodys," starring Denis Leary and Elizabeth Perkins, to hours of Yule Log and Christmas classics like "The Miracle on 34th Street," Tubi has a plethora of entertainment for the entire family to enjoy.
Some of the holiday titles include:
The Miracle on 34th Street (1955): "A kindly old gentleman working as a Macy's department store Santa causes a commotion when he claims to be the real St. Nick."
The History of Christmas and Santa Claus: "Learn all about Santa Claus and follow the Reindeer's tracks to Lapland, where the snow glistens and you can experience a real-life sleigh ride."
The Snowman: "On a crisp winter morning, a young boy builds a snowman and embarks on a magical adventure to the North Pole to meet Father Christmas."
A Christmas Carol (1949): "Dickens' classic tale of Ebenezer Scrooge and three Christmas ghosts that change his perception of life. Narrated by Vincent Price."
Rudolph the Red-Nosed Reindeer (1948): "This classic animated short finds Santa attempting to deliver presents on a foggy night, with the help of a certain bright-nosed reindeer."
Holiday Engagement: "Afraid to show up to Thanksgiving alone, Hillary hires an unemployed artist to pretend to be her fiancé. But this might not be a one-time engagement."
The Moodys: "A tight-knit but dysfunctional family gathers in their hometown for the 'perfect' holiday."
Christmas by the Fireplace: "Curl up next to the crackling fireplace and listen to your favorite Christmas music, which is sure to get you in the relaxing holiday spirit."
Holiday Road Trip: "Two feuding business associates employees fall for each other while escorting a celebrity dog on a Christmas promotional tour."
Mixed Nuts: "Steve Martin stars as a crisis hotline operator facing a whole new level of Christmas chaos in the form of a ragtag bunch of visitors."
Christmas Belle: "It's 'Beauty & the Beast' at Christmas when Belle meets cantankerous Hunter, but soon he begins to warm…putting their work and Belle's heart at risk."
The Night They Saved Christmas: "In this '80s holiday classic starring Jaclyn Smith and Art Carney, a mother and her three children find themselves on a wondrous journey to the North Pole, where they alone can save Santa Claus and his massive toy factory from destruction."
12 Days of Christmas Eve: "A corporate go-getter awakens in a hospital and a no-nonsense nurse gives him 12 days to relive Christmas Eve to find his holiday spirit.
Gumby's Christmas Capers: Gumby goes to the North Pole to save Christmas from Scrooge, if he can get to Santa Claus in time, in this collection of holiday tales."
The Legends of Santa: "In-depth documentary about the universal origins of Santa Claus as a holiday icon, spanning beyond the modern image to other traditions and cultures."
For more on Tubi content visit http://www.tubi.tv/.
This station is owned by the FOX Corporation.