Staffer at Plymouth elementary school arrested for indecent exposure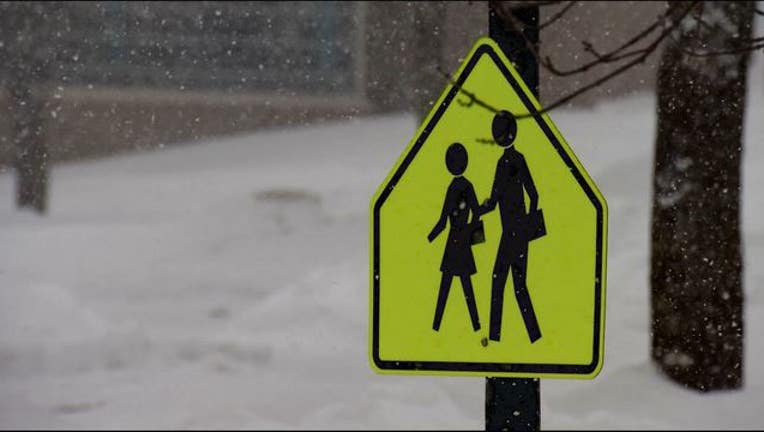 PLYMOUTH, Minn. (FOX 9) - Authorities arrested a Plymouth, Minnesota elementary school staff member following allegations he exposed himself to young students, according to Plymouth police.
In a Wayzata School District email sent to parents, Superintendent Chace Anderson said the 35-year-old man worked as a paraprofessional and assistant for Home Base, an afterschool program, at Gleason Lake Elementary School. The suspect has worked at the school since 2006.
The staff member is now on leave following the complaints.
According to a search warrant filed in Hennepin County District Court, on March 22, parents notified school staff of three incidents in which the staff member exposed his privates to three girls. Two of the girls are seven years old, while the oldest is eight years old.
In an interview, girls told officials the Home Base staffer wore a onesie for pajama day on March 21. While on the swing sets, they played a game in which the girls took turns unzipping him, exposing his penis. He was not wearing underwear. The girls explained when they unzipped him, he would "make a statement about it," but then allow them to unzip him again.
The girls were able to describe a belly button piercing, which authorities later found when executing a search warrant at the suspect's home.
The children described another previous indecent exposure incident, which happened in a library area called the "Loft." 
One girl also noted on "numerous" occasions, he would show his underwear to them. Authorities found some of the underwear the girl described when they searched his home.
The search warrant states school staff had received "a lot of [underwear] complaints" regarding the suspect. In response, he was told to wear a belt and a longer shirt in order to not expose his underwear.
When the suspect was told he was placed on leave, the suspect's face turned "very red" and he "began to cry uncontrollably," according to the court document.
The case is still under investigation.
No charges have been filed yet.