St. Paul leaders agree to 10.5 percent property tax hike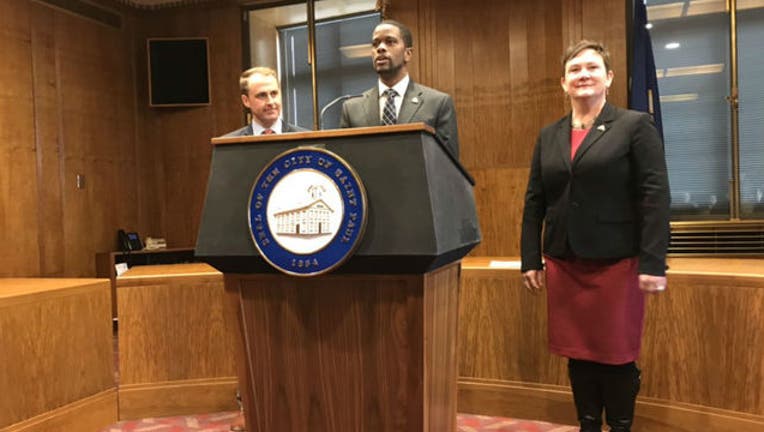 ST. PAUL, Minn. (KMSP) - Residents in St. Paul, Minnesota will face a double-digit property tax hike under a city budget deal announced Wednesday by Mayor Melvin Carter and City Council President Amy Brendmoen.
The 10.5 percent increase means the typical homeowner would pay $67 more in taxes in 2019. Carter had initially proposed an 11.5 percent increase before negotiations with the council dropped it slightly.
Carter defended the proposed tax increase and said the funding will pay for programs that residents prioritize, including affordable housing and public safety.
"This budget comes straight from the engagement that we've had over the past couple of years," Carter told reporters. "One of the things that we've heard from our engagement across the city is, if we are truly adding value in a way that this budget does, then people want us to invest in our children, they want us to invest in our roads and our bike lanes and the infrastructure we're investing in in this budget."
The budget deal adds nine positions to the St. Paul Police Department's sworn strength, which currently stands at 626. The new positions are mostly investigators and some will focus specifically on sex crimes, Carter said. 
The increase in the police budget comes despite opposition from some community groups that preferred more spending on community programs.
Carter said the solution did not need to be "either-or."
"That's also one of the reasons why it's important that people who have their lives impacted by crime have access to the type of investigation and follow-up that we need so they know that we support them as a community," he said.
The budget also includes increased spending on affordable housing, sidewalk repair, and bike lanes.
The council still must approve the budget deal at its Dec. 12 meeting.