'Serious crash' kills driver, closes Hwy. 55 in Golden Valley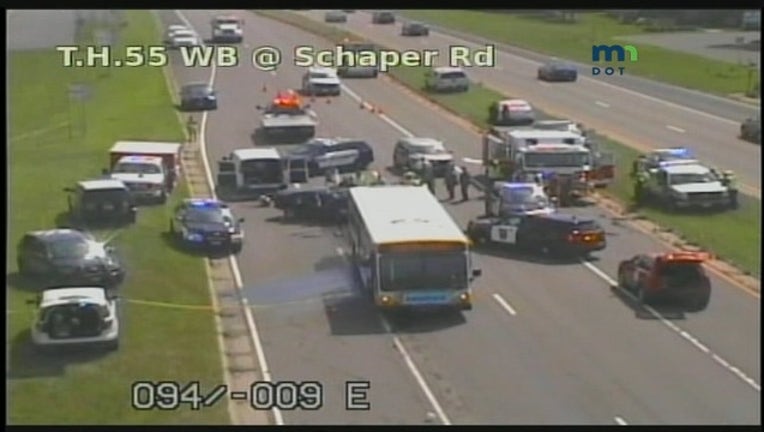 article
GOLDEN VALLEY, Minn. (FOX 9) - Hwy. 55 is closed in Golden Valley Friday after a "serious crash" that killed one person, according to police.
The Golden Valley Police Department responded to the crash at Hwy. 55 westbound and Schaper Road. around 8:27 a.m.
There, officers found a Metro Transit bus and a passenger vehicle at the scene of the crash. 
The driver of the passenger vehicle was pronounced deceased at the scene. Bus occupants also reported minor injuries. 
The road is closed between Meadow Lane North and Hwy. 100 for the crash investigation.
The investigation is still active. Golden Valley Police are working with the Minnesota State Patrol, Metro Transit Police, Hennepin County's Crime Lab and the Hennepin County Medical Examiner's Office.