Sen. Amy Klobuchar among the names to replace Justice Scalia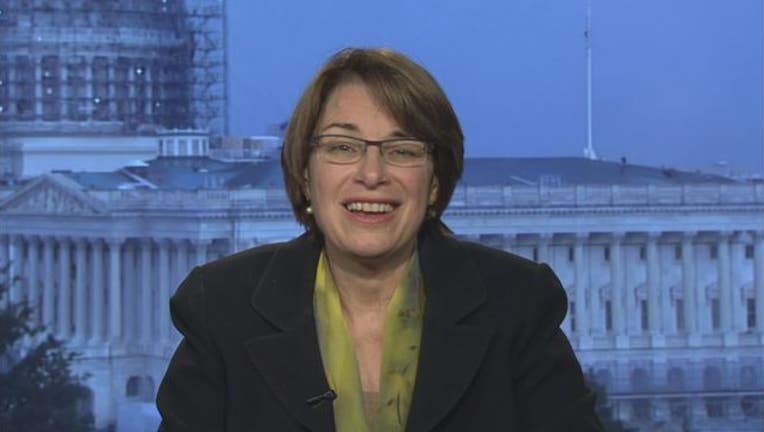 article
MINNEAPOLIS (KMSP) - Could a Minnesotan replace Supreme Court Justice Antonin Scalia? According to lots of Internet chatter, there's a possibility.
In a USA Today article, she is listed as one of 10 possibilities if republicans don't block President Obama's nominees -- "Amy Klobuchar: If the Senate would be less inclined to block one of its own, the senior senator from Minnesota, 55, might be someone Obama would consider," the article stated.
Vox also mentioned Klobuchar on Saturday as someone suited for the position. "If you want to win over senators, why not pick one of their peers? And there's no one on the Democratic side in the Senate better suited to the court than Minnesota's senior senator," the article stated.
Political scientist and writer Norman Ornstein tweeted Saturday, "Another good choice for Obama might actually be Amy Klobuchar-- smart, liked by all senators, former prosecutor."
Klobuchar has not yet publicly addressed the situation, but she did offer her condolences -- "My condolences and prayers are with the Scalia family and his friends and colleagues on the Supreme Court," she said on Saturday.
Before serving as senator, Klobuchar headed the largest prosecutor's office in Minnesota for eight years. She also successfully fought for a state law that guarantees new moms and babies a 48-hour hospital stay.
Klobuchar was valedictorian of her Wayzata High School class, and graduated magna cum laude from Yale University and the University of Chicago Law School.
The White House said Obama will nominate a successor "in due time" once the Senate returns from a weeklong recess. But Republican legislators are insistent that he should leave the duty of naming Scalia's replacement to the next president.