SEIU, HealthPartners reach tentative agreement, avoid strike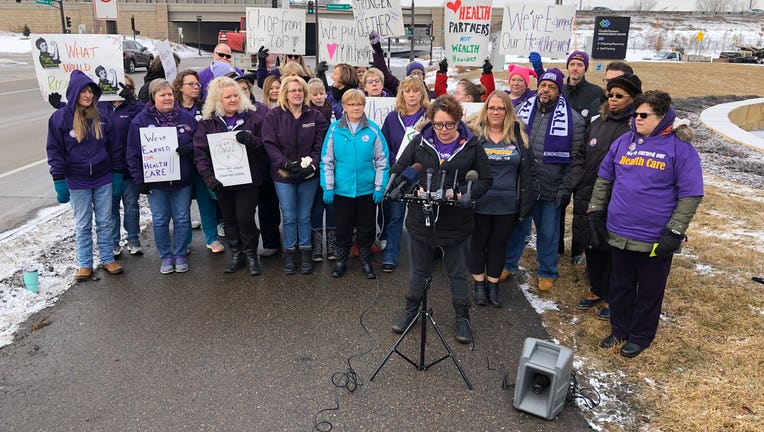 ST. PAUL, Minn. (FOX 9) - The Service Employees International Union announced it has reached a tentative agreement with HealthPartners at 3 a.m. Tuesday morning and the proposed strike, set to start Wednesday morning, has been called off.
The two sides negotiated for 17 hours before reaching the agreement.
SEIU represents 1,800 health care workers, including nurses, dental hygienists, laboratory technicians and physician's assistants. 
SEIU said it has not yet released full details of the agreement, but did say the it will include wage increases of 7.5 percent over the next three years, protecting union members' health plans, and protecting overtime pay.
SEIU members will vote on the tentative agreement next week.