Sea lice warning posted for Florida Panhandle beaches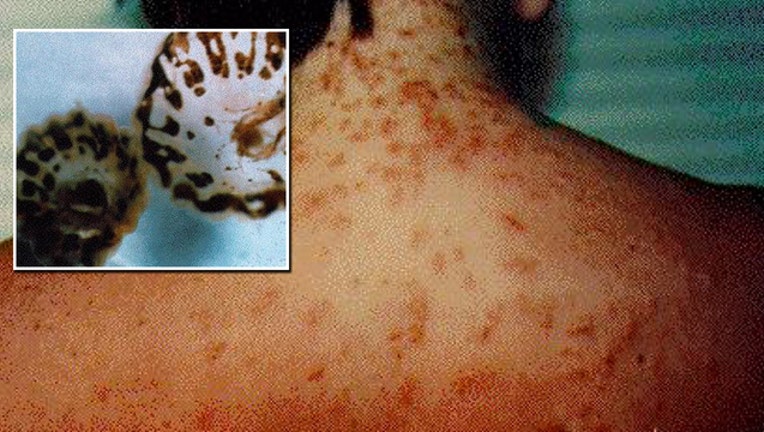 article
PENSACOLA, Fla. (FOX 13) - The Pensacola Beach Lifeguards have posted purple flags along their beaches as reports of so-called sea lice attacks increase. 
The purple flags warn swimmers of potentially dangerous aquatic life; sea lice are actually a form of tiny jellyfish.
According to the Florida Department of Health, sea lice, also sometimes called seabathers, are microscopic jellyfish called thimble jellyfish. 
Florida's DoH says they can be prevalent from March through August at 250 miles of Florida beaches from the southern Atlantic up to the Panhandle. 
Stings from the tiny jellyfish can cause a red rash, generally called dermatitis, with red, itchy or burning bumps that appear within four to 24 hours after exposure. 
Some people may feel a "prickling" sensation while they are in the water.
Some over-the-counter remedies are suggested by the Florida DoH, which recommends seeing a medical professional if you feel you have been exposed to sea lice.