Rottweilers euthanized after 3 people attacked in Faribault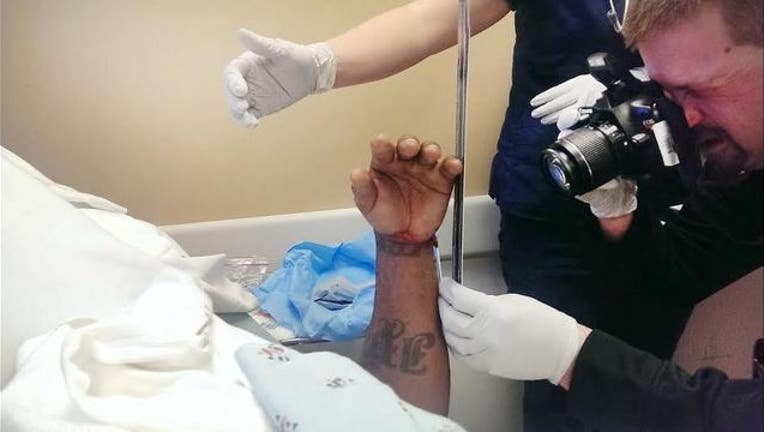 Two Rottweilers were euthanized after three people were attacked by the dogs early Saturday morning in Faribault.
Faribault police officers responding to a report of a dog attack on the 1000 block of 1st Avenue Northwest witnessed part of the attack. One of the two Rottweilers at the scene charged an officer, who opened fire on the dog from close range.
"The officer that was involved, boy, what he observed really was a dog, unprovoked, came right at him," Faribault Police Chief Andy Bohlen tells Fox 9. "The dog ran in a full charge at him, and he struck the dog [with a gunshot] only a few feet from him."
The dog was shot multiple times before it finally stopped charging, and was later euthanized at the scene.
Another dog fled the area but was followed by authorities and tracked down in an area near Two Rivers Park. The dog's owner, cooperating with authorities, was able to load the dog in a personal vehicle. The animal was later taken to the Faribault Vet Clinic and euthanized.
Bohlen says one Rottweiler was male, the other female. He characterized the dogs as "very large."
When all was said and done, a male teenager and two adult males suffered multiple bite wounds and were taken to the hospital by ambulance. One victim suffered serious injuries to his wrist, elbow, and forearm and was taken to a trauma center for further treatment. The other two victims were treated and released.
Bohlen says that while the Rottweilers' owner has been cooperative, police are planning to send the results of their investigation to the city attorney for possible charges.
Bohlen says that although the dogs weren't involved in any previous dog attack incidents, neighbors, including one of the people attacked Saturday, had previously expressed concern about the Rottweilers.
"They weren't deemed 'dangerous' or 'potentially dangerous' prior to this, so we're probably looking at 'dog at large' or 'dog running at large,'" Bohlen says, asked about potential charges. "We've had some complaints on the dogs but no biting attacks. I know there is a history with the dogs."
In a news release, Bohlen adds, "It is unfortunate that the animals needed to be put down but these situations change quickly."
"I am grateful for the officers quick response and coordinated efforts with the Community Services Division and Faribault Fire Department," he adds. "Additional potential victims were protected because of their swift actions."
-- Photo credit: Jennifer Bessette via the Faribault Daily News