Rosemount community helps veteran find 59-year-old wedding ring
ROSEMOUNT, Minn. (FOX 9) - The Rosemount community stepped up to help one of its neighbors after he lost the wedding ring he's had for almost 60 years.
From the moment Richard Lund said, 'I do,' in 1964, he always put his Nancy Louise first. He said that was the secret to their 53-year marriage.
"I was the lucky one, I think," Lund said. "She always will be my bride, and I called her that."
His bride passed away in 2017, but every day, he still honors the vows they made nearly six decades ago. Together, they had three children and five grandchildren.
Nothing symbolized their love more than the ring Nancy Louise gave him in 1964, so he was heartbroken on Saturday when he realized it was gone.
"I said, 'God, help me find it, and I know you will,'" Lund said.
On Saturday, 80-year-old Lund had been doing yard work with his next-door neighbors, the Nielsen family.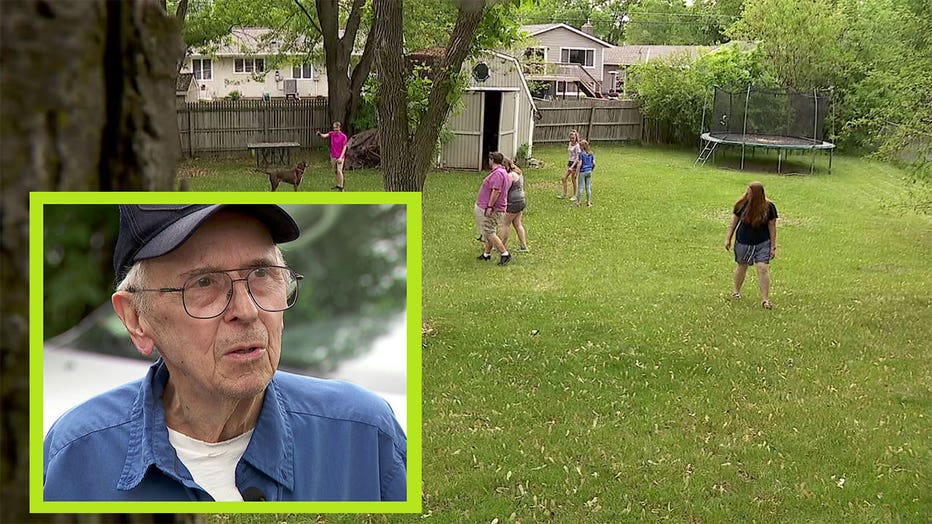 "A little bit while after that, he came over and said he had lost his wedding ring. So it was something I was just kind of worried about. He lost his wife a few years ago, and I know that it's something that he cherishes," Melissa Nielsen said.
Nielsen made a vow of her own that she would see the ring's safe return. She put out a call for help on Facebook, and Rosemount community members offered up metal detectors.
"The community just really came together and said, 'Hey, let's help this guy out,'" Nielsen said.
Her four kids and their friends combed through both yards and found the ring hiding in a flower bed. She said Lund began crying when they returned the ring to him.
"They were in my yard and they found it. Praise the lord," Lund said. "My prayers are answered."
He showed his gratitude with candy bars, but the Nielsens know it was a small act of service for the Navy veteran who's always lifting their spirits.
"He's fantastic. He's always around to help out when we need it," Nielsen said. "He's been a great friend over the years. We check in with him quite a bit. He keeps an eye on things for us. He's made really good friends with our dog. He loves to see him and say, 'Hi,' and he's watched our kids grow up over the last little while and just is one of those people who loves to be there for others."
But Lund said his Nancy Louise is and was his biggest inspiration.
"I love her very much. I still miss her," he said.
Thanks to the Nielsens, the symbol of his eternal love and commitment for his bride is back on his finger where it belongs.