Retired Dakota County K9 Cado put to sleep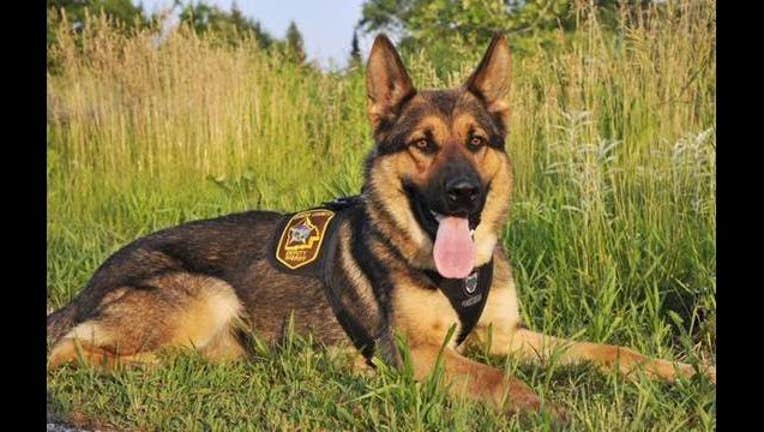 article
HASTINGS, Minn. (KMSP) - With heavy hearts, the Dakota County Sheriff's Office Office announced Wednesday that former K9 Cado had to be put to sleep over the weekend. Cado was suffering significant health issues, according to the sheriff's office.
Cado, a German shepherd, was born in Oct. 2012 in Slovakia and came to the United States in April 2013. Deputy Brian Smidt and Cado attended the St. Paul Police Canine Academy together and worked as a team in Dakota County for three years.
Cado was trained in the areas of building searches, tracking, evidence recovery, suspect apprehension and handler protection. Deputy Smidt and Cado also completed training for the detection of drugs. When Cado was not working, he enjoyed playing with his toys and going for walks.
After leaving the Sheriff's Office in 2016, Cado was adopted by a family in southern Minnesota and enjoyed them very much.