Resolution passed to remove President Trump's Hollywood Walk of Fame star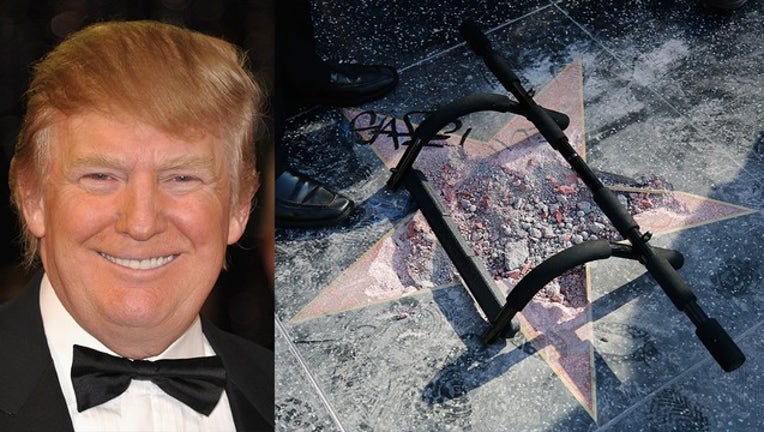 article
LOS ANGELES, Cali. (FOX NEWS) - The West Hollywood City Council passed a resolution Monday night asking to have President Trump's star removed from the Hollywood Walk of Fame, according to a tweet by the city's mayor.
"West Hollywood City council unanimously passes resolution asking the Hollywood Chamber of Commerce to remove the Donald Trump star on Hollywood Walk of Fame," announced Mayor John Duran on Twitter.
Trump was awarded his star on the prestigious stretch of Hollywood Blvd in Los Angeles, Calif. in 2007 during the height of his "Apprentice" fame, and it has been defaced and vandalized numerous times since he has been in office.