Republican state Sen. David Osmek running for governor in 2018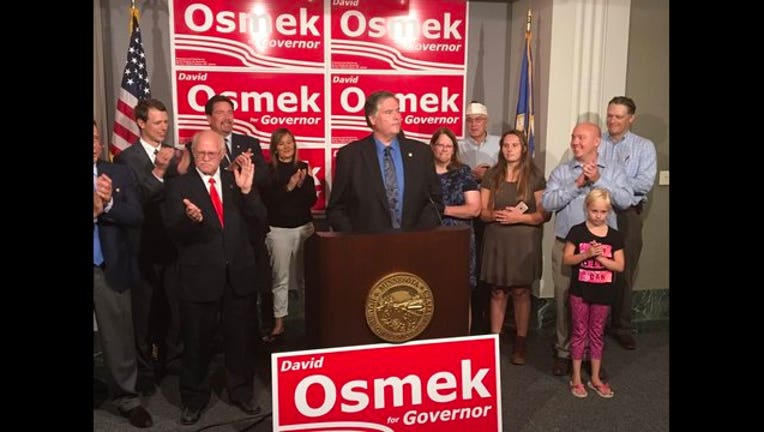 MOUND, Minn. (KMSP) - State Sen. David Osmek announced Tuesday he is running for the GOP nomination for governor of Minnesota.
Osmek is a two-term Republican from Mound. Prior to serving in the state Senate, he spent more than 11 years on the Mound City Council. 
Osmek says he is running for governor to "make Minnesota more affordable," according to his campaign website. If elected, Osmek said he would eliminate the Metropolitan Council and kill the planned Southwest Light Rail line.
There are already a half-dozen Republican candidates vying to replace Gov. Mark Dayton, who is not running for re-election. At least five Democrats are also running.
Who's in? 
State Sen. David Osmek, GOP
State Rep. Paul Thissen, DFL
St. Paul Mayor Chris Coleman, DFL
Hennepin County Commissioner Jeff Johnson, GOP
U.S. Rep. Tim Walz, DFL
Ramsey County Commissioner Blake Huffman, GOP
State Auditor Rebecca Otto, DFL
Christopher Chamberlain, GOP
State Rep. Erin Murphy, DFL
Phillip Parrish, GOP
State Rep. Tina Liebling, DFL
Jeffrey Warton, GOP
Ole Savior, GOP