Remains of Korean war Army Sergeant to be returned to Minnesota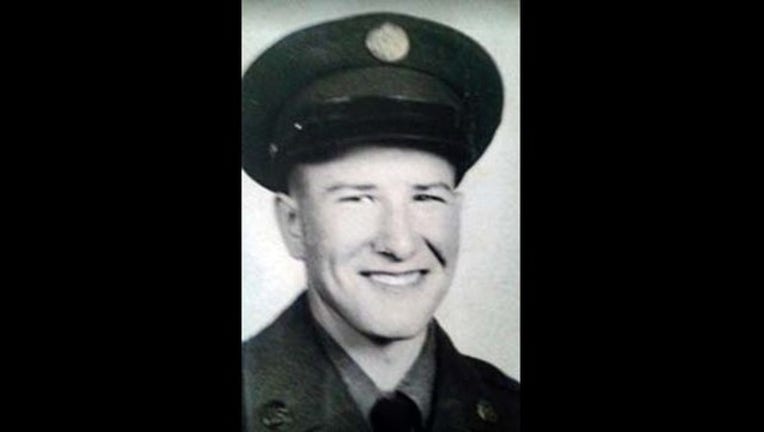 MILACA, Minn. (KMSP) - The remains of a U.S. serviceman who died in the Korean War are returning to Minnesota for a burial with full military honors, the Defense POW/MIA Accounting Agency announced Friday.
Army Sgt. Eugene W. Yost, 18, of Milaca, will be buried Oct. 5 in Fort Snelling National Cemetery, Minnesota.
According to the DPAA, in September 1950, Yost was a member of Company E, 2nd Battalion, 8th Cavalry Regiment, 1st Cavalry Division. Yost's regiment was "responsible for defending the road from Sanju to Taegu in South Korea, and positioned themselves in bordering hills."
On Sept. 2, the unit received information that the 19th Regiment North Korea People's Army would attack in the evening. During the night, the North Koreans overran the cavalry's positions. Yost was last seen on Sept. 3, 1950, and was reported missing in action.
In March 1951, remains were found in an area that corresponded with where Yost's regiment fought. Designated Unknown X-742 Tanggok, the remains could not be identified and were buried in the National Memorial Cemetery of the Pacific, known as the Punchbowl, in Honolulu.
According to the release, in June 2017, the remains were sent to the laboratory for identification.
To identify Leonard's remains, scientists from DPAA and the Armed Forces Medical Examiner System used "mitochondrial DNA (mtDNA) analysis, dental anthropological and chest radiograph comparison analysis, as well as circumstantial and material evidence."
Currently, 7,686 Americans remain unaccounted for from the Korean War. Using modern technology, identifications continue to be made from remains that were previously returned by North Korean officials or recovered from North Korea by American recovery teams. 
For more information, click here.