Red Daughters singer robbed, shot in northeast Minneapolis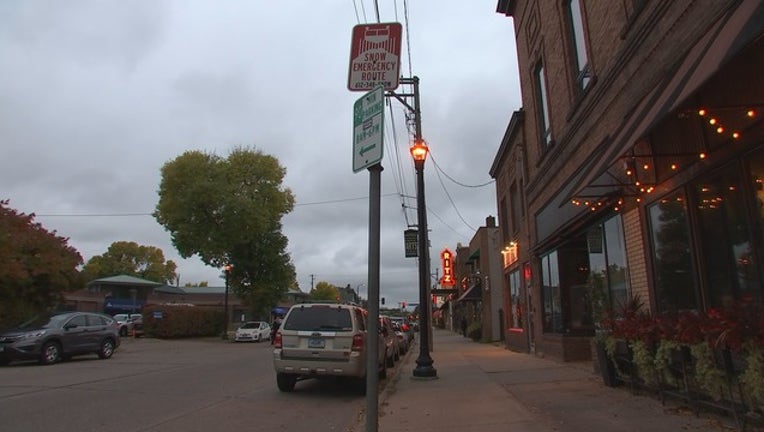 MINNEAPOLIS (KMSP) - Aaron Hix Lee lives to sing with his band, Red Daughters, but the Minneapolis musician is lucky to be alive after being shot in the abdomen on Friday night just before playing at the 331 Club in northeast Minneapolis.
Police say Lee and his girlfriend were walking near the corner of 13th Avenue and 4th Street when a man demanded their wallets and phones. Lee handed them over and as the suspect walked away he turned around and shot Lee.
"This is an area where we don't see a lot of issues like this. We don't see a lot of crimes happening in this area, this is an area where there are a lot of people around and so normally we don't see a lot of these types of crimes where people can witness it happening," said Minneapolis Police spokesperson John Elder.
According to a GoFundMe page set up for his long-term recovery--Lee survived three surgeries over the weekend and is currently in stable condition--the bullet apparently nicked his colon and lodged into his leg where it will remain.
Lee is a singer, guitarist and keyboardist with several bands--he's also a server at Pizza Nea in Minneapolis.
"One of the nicest people I've ever met," said Lee's manager and friend at Pizza Nea. "I've known him for about 10 years now—lived with him and done all types of stuff with him and he's the type of person who would always take care of everyone else before himself."
Ellis is helping to coordinate a fundraiser at the pizzeria for Lee next Saturday--he says anything he can do to help him back on his feet.
"As soon as he is physically able he's going to be back on his feet like nothing ever happened."