Record number of fairgoers took Metro Transit to Minnesota State Fair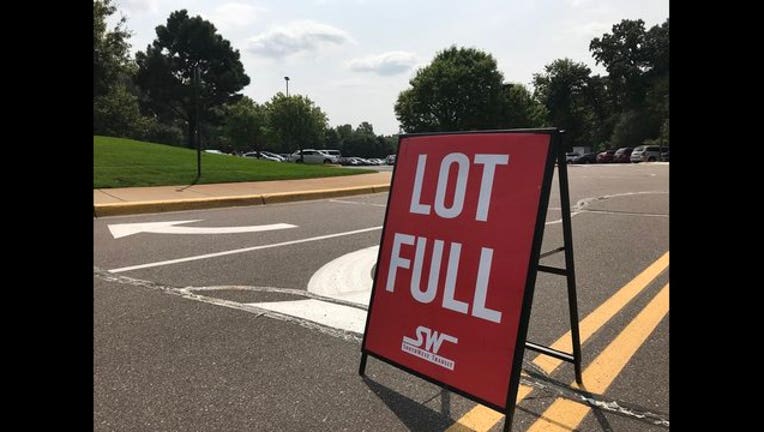 article
FALCON HEIGHTS, Minn. (KMSP) - Not only was this year's Minnesota State Fair record-breaking for attendance, it also saw a record number of people taking public transit to get to and from the fairgrounds. 
More than 83,500 rides were provided by the State Fair express buses and regular routes that serve the fairgrounds on Saturday, Sept 1--the fair's busiest day ever, Metro Transit said in a news release. It was the highly daily ridership since 2008, when it also operated free fair shuttles. 
More than 270,400 people attended the fair that day, setting a new single-day attendance record. 
Public transportation was a popular way to get to and from the Great Minnesota Get-Together during all twelve days. Park & Rides regularly filled up early in the day. On opening day, Thursday, Aug. 23, all Park & Ride lots were full before 11:30 a.m.
In all, 14 percent of fairgoers took Metro Transit to and from the fairgrounds--600,000 rides total.
The express bus Park & Ride near the Mall of America in Bloomington was the busiest site with more than 94,000 rides taken, according to Metro Transit.