Record $2 million settlement in St. Paul K-9 bite incident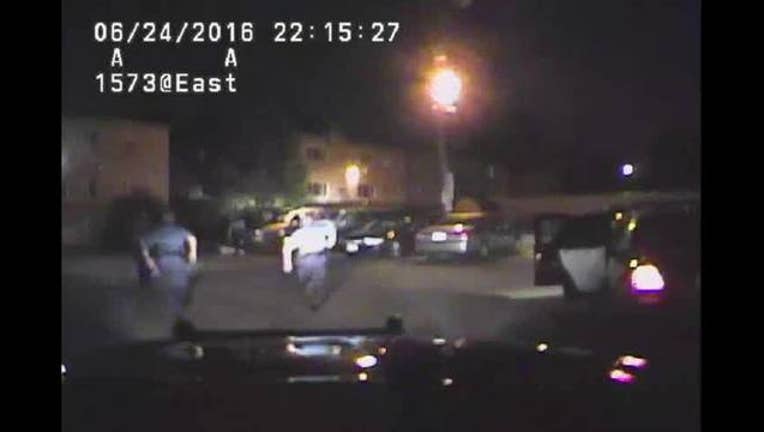 article
ST. PAUL, Minn. (KMSP) - After a man was badly injured by a St. Paul police dog last summer, his lawyers have reached an agreement on a $2 million settlement, marking what would be largest payout in the city's history, according to attorney Katie Bennett.
The city council still has to vote to approve the settlement.
Frank Baker was bitten by a police dog and kicked by an officer during a June 2016 arrest, and he spent two weeks in the hospital after suffering severe wounds to his legs and feet.
June Incident
On June 24, officers were called to 1871 E. 7th Street just after 10 p.m. on a report of a large group of people fighting. Responding officers were also told that one of the people fighting had a gun.
There was no fight in progress when officers arrived on the scene, but they did find a man in an SUV who matched the description of the person with the gun. According to police reports, the description given to officers by the caller was a black male with dreadlocks and a white t-shirt.
The officer ordered the man out of the SUV and told him to put both hands in the air. The man got out of the SUV, but put only one hand in the air. The officer repeated his commands, but the man was slow to respond. At that point, the officer released his K-9, taking the man to the ground.
Backup officers arrived on the scene and told the man to keep his hands visible. Ernster said the man "could not, or would not" make his hands visible, at which point an officer kicked him in the ribs 3 times. After the man was kicked, he was handcuffed and the K9 was removed.
No gun was found on the man or in the surrounding area. The man was taken to Regions Hospital, where he was treated for 2 weeks.