Push to make Honor and Remember Flag official state symbol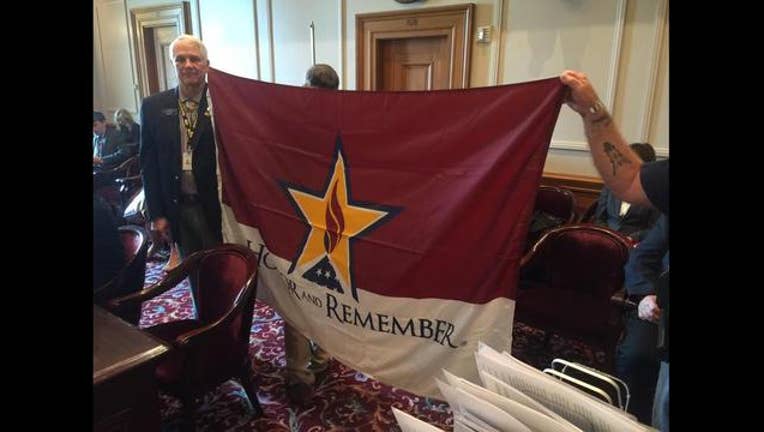 article
The Honor and Remember Foundation gives flags to Gold Star families across the country that have lost a son or daughter in combat. More than 200 of these flags have been presented to Minnesota families, and state senators on Tuesday heard from veterans who want the flag recognized as an official state symbol.
"I'm a 30-year retired Marine and I've seen too many of our veterans that didn't come back, that never got to fulfill their dreams with their families," said Mike Donais of the United Veterans Legislative Council. "This is another way that we can we can give honor to those families for the sacrifice that their son or daughter has made."
The bill does not force anyone to fly the flag, and does not replace the American flag or POW/MIA flag. The bill passed out of committee Tuesday and heads to the Senate floor for a vote.
"It's a way for us to honor them in addition to the American flag on that coffin," Vietnam veteran Jerry Kyser said in his testimony. "It's important for the closure of these families. Every single one of those Gold Star families backs this and I think it's appropriate for you and this organization to do the same."