Program looks to help seniors during the Holiday Season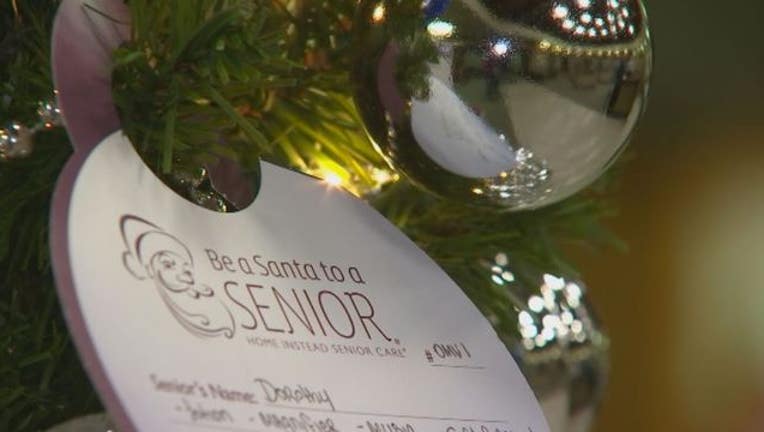 article
WASECA, Minn. (KMSP) - The Christmas tree in the lobby of Waseca Roundbank is a symbol of joy, but also great need.  If you see a Christmas tree like it, take a moment to read what's written on the paper ornaments. Each one is a gift request. And most of the senior citizens prefer you deliver it in person.  
89-year-old Bernice Summer, who lives alone with her dog says she lives at an assisted care facility in St. Peter because life at home, got complicated. 
"I had to have my grandson removed, from my house because he was threatening me. And now my family disowned me," Summer said.
She says this time of year -- it gets lonely.
"Haven't seen one of my grandsons in over 9 years."
Ask these seniors, and they'll all say it's nice getting a present, but what they really want for Christmas is another friend.
Which is why Jon Miller and his daughters signed up for the "Be a Santa to a Senior Program," grabbing a gift request off the tree, then making a personal delivery.
"And the first person I met was 104 years old," Miller said. "I think she got us cookies, just sat and talked pretty much about her life.
In the end, bank employee Emily Nelson says this isn't just about helping the seniors.
"I guess it just gives me more gratification to help," Nelson admitted.
The deadline to purchase of a gift for a senior is December 14th. If you're trying to find one of these trees, you can find a list of businesses participating here.