Prairie Seeds Academy closed, police brought in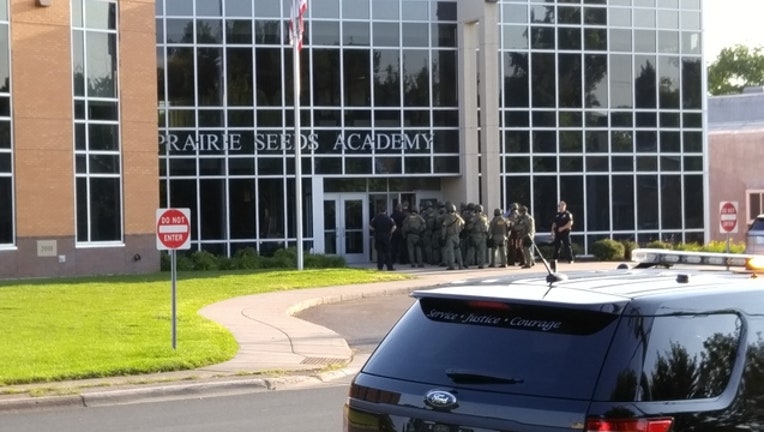 article
BROOKLYN PARK, Minn. (KMSP) - Prairie Seeds Academy in Brooklyn Park, Minn. is closed Wednesday after "an incident in the area" brought a large police presence to the school. At 6 a.m. Wednesday, New Hope police learned someone fired gunshots at a home across the street from the school.
Someone had left an entry door open at the school, so police conducted a full sweep of the building as a precaution.
No one in custody at this time, but police have identified a person of interest in what they're calling a domestic incident.
K-12 students returned to school at Prairie Seeds Academy on Monday, Aug. 24.
Prairie Seeds Academy statement
"There was an incident in the area today and we have been asked to close the school. We apologize for the inconvenience. As a result the school is CLOSED for today, August 26, 2015. Any students that have been picked up will be dropped off. We are coordinating with the buses to get everyone home safely."