Powdered alcohol gets approval, Minnesota rep to propose ban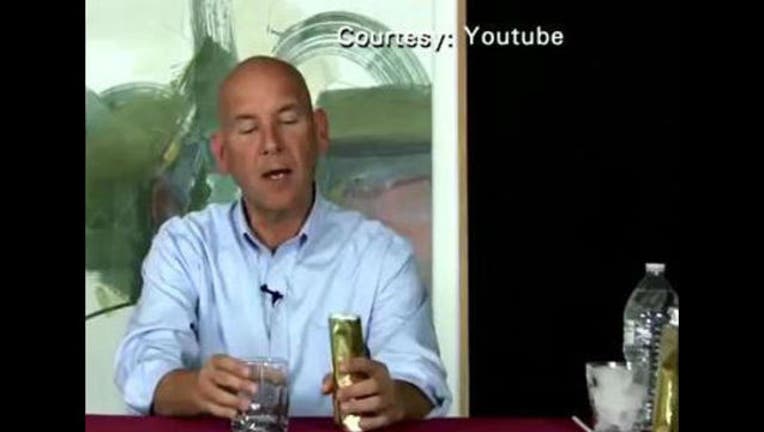 article
A new, futuristic version of the classic rum and Coke -- or a margarita an astronaut would feel comfortable with -- could soon be on the shelves of your local liquor store.
Thursday, the United States Alcohol and Tobacco Tax and Trade Bureau (TTB) approved the first step in allowing the sale of powdered alcohol.
While it sounds futuristic, powdered alcohol has actually been around for quite a while. Forms of it can even be traced back to the 1870s. It also popped up in Germany a decade ago, but failed to catch on.
In the US last April, the TTB said sales could move forward, however that ruling was quickly reversed. But now, a year later, the push for sales is stronger than ever.
Some are anxious to try it, while others, including Poison Control, fear it's only a matter of time before they start seeing overdoses.
When asked about the possibilities of powdered alcohol, local woman Anna Carpenter, out for happy hour, was supportive.
"Pretty cool, pretty easy to carry around. I can see myself taking it with me to various scenarios in life. Sporting events, Gopher games, Viking games," she said.
Of course it hasn't hit the shelves yet, but in a YouTube video, the founder, Mark Phillips, explains what the FDA approved "Palcohol" is all about.
"Palcohol is not some super concentrated version of alcohol. It's simply one shot of alcohol in powdered form," he said.
So far, vodka, rum, cosmopolitan, and margarita have been approved, with lemon drop coming soon. And Phillips says all one needs is to add water and shake for a cocktail in bag.
The product is hoping to find a market with outdoor lovers, especially hikers, who may want a drink after a long day but can't spare the weight of a bottle. And the people at Midwest Mountaineering know all too well the benefits of a libation before a night in the tent.
"It helps you sleep on the ground," said employee Mike McDonald.
But detractors of this new booze have a growing list of concerns.
Rep. Joe Atkins (DFL-Inver Grove Heights) was among about a dozen lawmakers in as many states who drew up legislation last year in favor of a ban. And on Monday he plans to renew those efforts.
"My hope was the authorization from the TTB would come with some conditions. But is has not. Powdered alcohol is the kind of thing, if it gets into the hands of kids, or sprinkled on food or various other uses [that] could be dangerous," he said.
In his video, Phillips addresses some of those concerns, saying it's painful to snort, and the packaging is too large to sneak in public spaces.
"Palcohol is just like alcohol. It will be sold in the same licensed establishments and only adults 21 and older with proper ID can buy it," Phillips says.
Phillips also says other weight-conscious industries, like airlines, have contacted him to see if his powder could possibly replace the much heavier liquid booze aboard flights.
Right now the earliest we could see Palcohol anywhere in the country would be this summer.