Police urge man who livestreamed homicide to turn himself in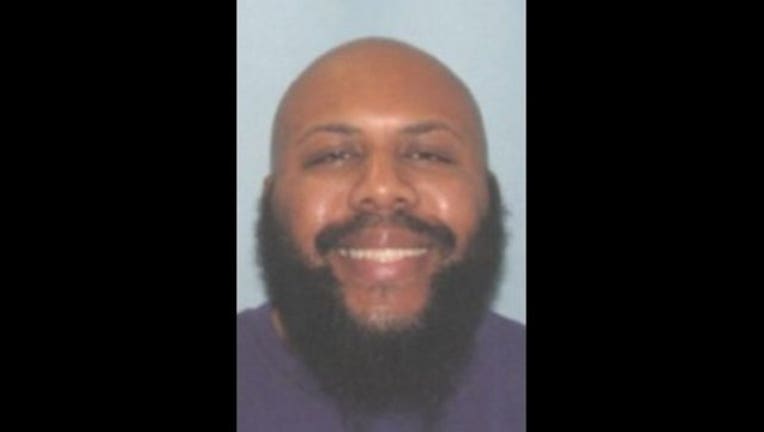 article
CLEVELAND (AP) - CLEVELAND (AP) - An Ohio man claimed to be angry at a woman when he shot and killed an elderly passerby Sunday afternoon while streaming the murder on Facebook. Police urged the suspect to turn himself in, but he remained on the loose into the night.
Law enforcement officials were searching the Cleveland area and beyond for Steve Stephens, the suspect who police said walked up to an elderly man and shot him while on video, said Cleveland Police Chief Calvin Williams.
The victim was identified as 74-year-old Robert Goodwin Sr.
In the video, which appears shaky, Stephens gets out of his car and appears to randomly target Goodwin, who was holding a shopping bag. Stephens says the name of a woman, whom Goodwin does not seem to recognize.
"She's the reason that this is about to happen to you," Stephens told Goodwin before pointing a gun at him. Goodwin can be seen shielding his face with the shopping bag.
Cleveland Mayor Frank Jackson publicly urged Stephens to turn himself in to police and not to "do any more harm to anybody."
"Any problems he is having, we can have a conversation," Jackson said.
In a separate video, Stephens claimed to have killed more than a dozen other people. Williams said police have not verified any other shootings or deaths.
"There are no more victims that we know are tied to him," he said.
The chief also said they've been talking with family and friends of Stephens, who is employed at Beech Brook, a behavioral health agency headquartered in Pepper Pike, near Cleveland.
"We are shocked and horrified and we don't know anything more about it," agency spokeswoman Nancy Kortemeyer told WOIO-TV. "We hope and pray that he is arrested as soon as possible and we hope and pray for a resolution quickly."
It was not immediately known what Stephens does for the agency, which said it will serve more than 18,000 children and families this year, according to its website.
Authorities said Stephens broadcast the video live on the social media network Sunday afternoon. It was up for about three hours before it was removed. Stephens Facebook page also has been removed.
This is not the first time Facebook Live has been used to broadcast violence or death. In January, four people in Chicago were arrested after they allegedly beat and taunted a mentally disabled man live on the social media site. Then in March, a 15-year-old Chicago girl was apparently sexually assaulted by five or six men or boys on Facebook Live, and none of the roughly 40 people who watched the live video reported the attack to police, authorities said.
"This is a horrific crime and we do not allow this kind of content on Facebook," said a spokesperson for Facebook. "We work hard to keep a safe environment on Facebook, and are in touch with law enforcement in emergencies when there are direct threats to physical safety."
Police say Stephens should be considered armed and dangerous.
Williams said Stephens may be driving a newer model white Ford Fusion, possibly with a temporary license plate. He is described as a black man with a bald head and beard, standing 6 foot 1 inch and weighing 240 pounds. Anyone with information is asked to call 911.
___
This story has been corrected to show that Mayor Frank Jackson, not Police Chief Calvin Williams, urged Stephens to turn himself in and not to "do anymore harm to anybody."