Police: Single bullet struck teacher's hand, chest after 6-year-old opened fire
NEWPORT NEWS, Va. - Newport News authorities said Monday that a wounded elementary school teacher helped usher other students out of her classroom after a 6-year-old boy intentionally shot her last week. 
The Newport News Police Department said the shooting happened at Richneck Elementary School around 2 p.m. on Friday. The school is located about an hour north of Norfolk.
In a news conference Monday, Police Chief Steve Drew said the teacher, Abby Zwerner, 25, was leading a first-grade class when the 6-year-old pulled out the gun and opened fire. Drew said the shooting was not accidental and was part of an altercation. No students were injured.
RELATED: 6-year-old shoots teacher at Newport News elementary school: police
Drew said the teacher took a defensive position by raising her hand. The single bullet went through her hand and entered her chest. 
Zwerner is now in stable condition at a local hospital.
Drew praised the teacher for her heroic actions despite being shot. He said Zwerner was able to manage to get her children out of the classroom before she was treated by first responders. 
Since the shooting, Drew said Zwerner has asked about the well-being of students twice. 
"So I believe she did save lives because I don't know what else might have happened if those kids would've stayed in that room," Drew told reporters.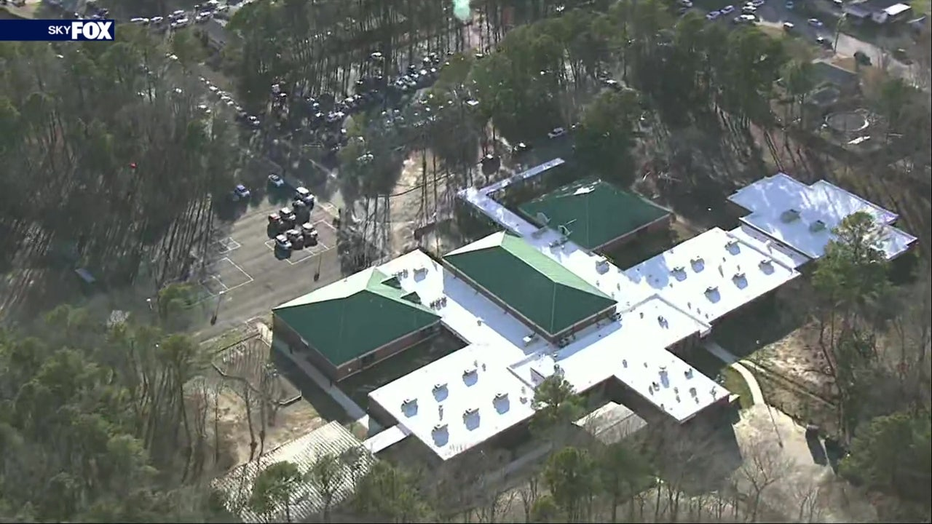 RELATED: Newport News elementary school shooting: Teacher shot by 6-year-old identified as parents demand action
Drew said officers and first responders arrived at the school within minutes of getting the 911 call. They found the 6-year-old boy being restrained by a school employee before the boy struck the employee. Officers intervened and placed the child in a police car. 
They were able to evacuate other students from classrooms and the hallways. 
Authorities took the young boy into custody and later met with his parents. They determined the gun came from the family's home and was legally registered to his mother. 
The boy is currently receiving treatment at a medical facility, but officials did not provide any more details.
Charges against his parents have not been filed yet as authorities said they are still investigating. 
Drew said officers at the school recovered a shell casing, a backpack, and a cell phone, and a 9mm handgun. 
Classes at Richneck are canceled for the remainder of this week with no timeline as to when they will resume. 
Authorities addressed gun violence and school safety during the conference. An upcoming town hall was announced to further discuss the issue. Mental help is being offered to the school community. 
Virginia law does not allow 6-year-olds to be tried as adults. In addition, a 6-year-old is too young to be committed to the custody of the Department of Juvenile Justice if found guilty.
Newport News is a city of about 185,000 people in southeastern Virginia known for its shipyard, which builds the nation's aircraft carriers and other U.S. Navy vessels.
The Associated Press contributed. This story was reported from Los Angeles.