Police seeking Minnesota man charged with setting Somali-owned restaurant on fire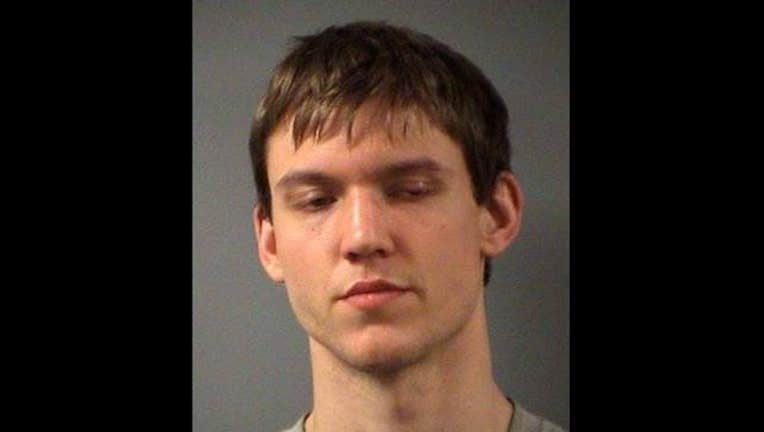 article
EAST GRAND FORKS, Minn. (KMSP) - Grand Forks police have issued an arrest warrant for 25-year-old Matthew Gust, of East Grand Forks, Minn., who was charged Friday with arson to a Somali-owned restaurant. 
According to the Grand Forks Herald, the Juba coffee shop is owned by a Muslim family who immigrated to the U.S. more than 15 years ago. The attack came just days after a Nazi-like symbol and the words "go home" were spray-painted on the restaurant's exterior.
Surveillance video posted by the Grand Forks Police Department shows a suspect approaching the front of Juba and breaking the glass around 2 a.m. on Dec. 8. Firefighters responded to the 2000 block of S. Washington Street and put out the blaze within 20 minutes.
Prosecutors allege that a 40-ounce beer bottle with gasoline was thrown through the restaurant's window.
"In addition to the media provided, it is likely that the suspect may have suffered an injury or injuries during the commission of this act," police said in a statement.  "The injury or injuries most likely happened to the right hand or arm, but may have occurred elsewhere as well."
The investigation remains ongoing. Any information the public is able to provide is appreciated.
Tip Line 701-787-8004
E-mail tips: investigate@grandforksgov.com
Text tips: Text the word "Tipster" and the tip to 847411 ("TIP411")