Police searching for Rosemount bank robbery suspect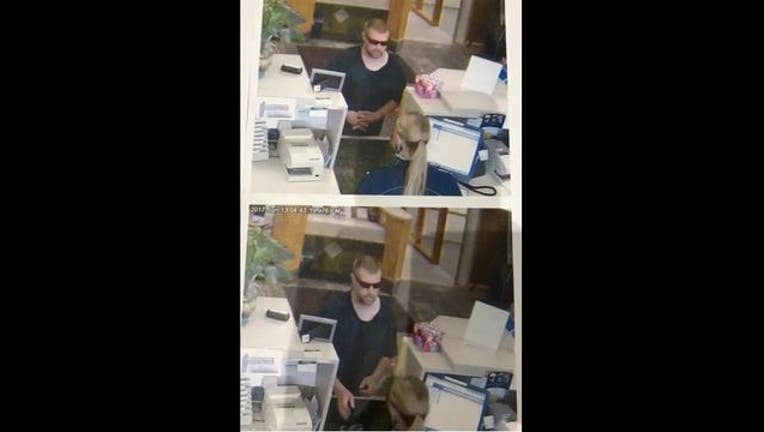 article
ROSEMOUNT, Minn. (KMSP) - UPDATE: The Rosemount Police Department confirms the suspect, 37-year-old Michael Olin, was arrested Tuesday night by the St. Peter police department. The suspect is currently in the Nicollet County Jail.
The Bureau of Criminal Apprehension and the Rosemount Police Department is asking the public's help to find the suspect of a bank robbery.
Rosemount police responded to a report of a robbery at 4:49 p.m. at the Merchants Bank in the 15000 block of Chippendale Avenue in Rosemount.
Employees told police a man gave a demand note to a teller and left the bank with an undisclosed amount of money.
The man did not show a weapon and no one was injured.
The suspect is described as a white man in his mid 30s to 40s, with a height ranging from 5'10" to 6', and weighing about 200 to 225 pounds. He has short, light brown hair, a mustache and a goatee.
During the robbery, he wore a dark colored t-shirt, cargo shorts and sunglasses.
The investigation is ongoing.
Anyone with information is asked to call the Rosemount Police Department's tip line at (651)322-COPS.