Police looking for pair that swindled elderly Blaine woman out of $8,000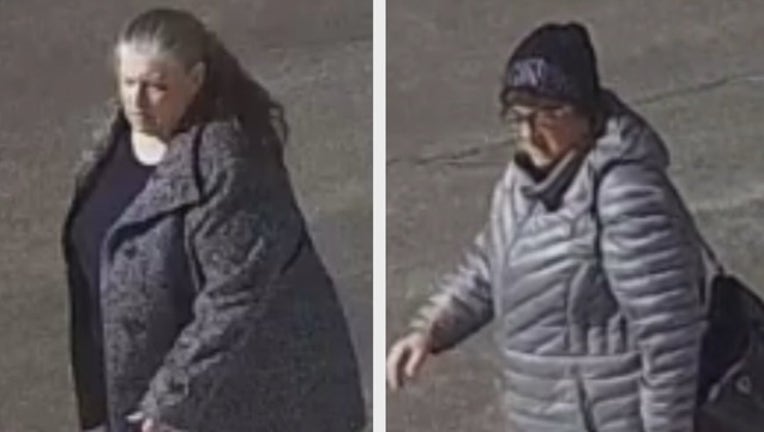 article
BLAINE, Minn. (KMSP) - An elderly Minnesota woman was swindled out of nearly $8,000 outside her local grocery store, a brazen crime that shocked police as they continue looking for the two women they say were involved in the scheme.
Authorities say the pair approached an 89-year-old woman in the parking lot of a Blaine, Minn., Cub Foods claiming they found a wallet on the ground with a lot of cash inside, offering to split the money but only after she handed over the $8,000.
It's unclear if they threatened the woman to withdraw money out of her account, though she did hand it over eventually.
"It's horrible—how can you take advantage of someone who is that old?" said Angie White of Blaine. "Elder abuse is really common in this nation right now."
A social media post from the Blaine Police Department showing surveillance video of the pair was shared thousands of times, though police have not made any arrests as of Sunday.
"I think it's crazy," White said. "And the people that are out there preying on others—just hopefully [the police] can catch them."
NOTE: A previous version of this story contained video that showed a TCF Bank sign on the exterior of the Cub Foods. TCF Bank was not involved in this incident.