Police: Kroger cashier threw groceries, yelled at shopper over price discrepancy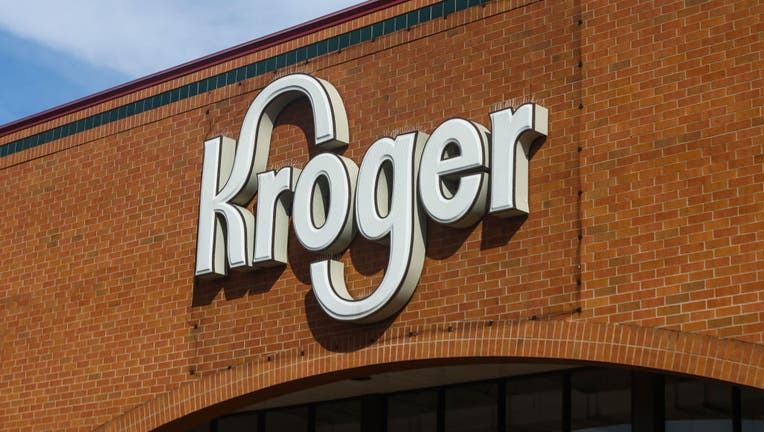 article
FREMONT, Ohio - A Kroger employee was cited with disorderly conduct after being accused of throwing groceries and yelling at a shopper. 
Fremont Police in Ohio said on September 11, an officer was dispatched to a store after a female customer reported being assaulted by a cashier. 
The customer told the officer that while the cashier was ringing up her items, she saw a price discrepancy with her tortilla chips. 
The customer said she informed the cashier about the discrepancy when an argument ensued. 
According to a police report obtained by FOX Television Stations, the cashier then slammed his hands down on the conveyer belt, shook the bag of chips over her and started cursing at her. 
The customer told the officer she thought the cashier was going to hop over the counter and attack her. So, she swung a frozen chicken at the cashier as a defense move. 
RELATED: Here's where Kroger and Albertsons are selling stores ahead of their merger
The officer spoke with the cashier who stated that the customer was being difficult and started insulting his abilities as a cashier while he tried to look up the correct sale price. 
The cashier admitted that he "snapped" before slamming his hands down on the chips and making a mess. The cashier also admitted that he "exchanged" words with the customer but didn't threaten or get physical with her. 
After reviewing surveillance video with no audio, the officer said it showed that the customer and cashier appeared to be discussing the chips before he became visibly upset and appeared to lean over to scream at the customer.
The video showed the cashier throwing chips and the customer throwing the chicken. The two were separated by a manager before crossing each other again at the customer service desk, where another argument ensued before the cashier left. 
FOX Television Stations has reached out to Kroger for comment. 
This story was reported from Los Angeles.