Pizza Hut driver robbed at knife point in Roseville, Minn.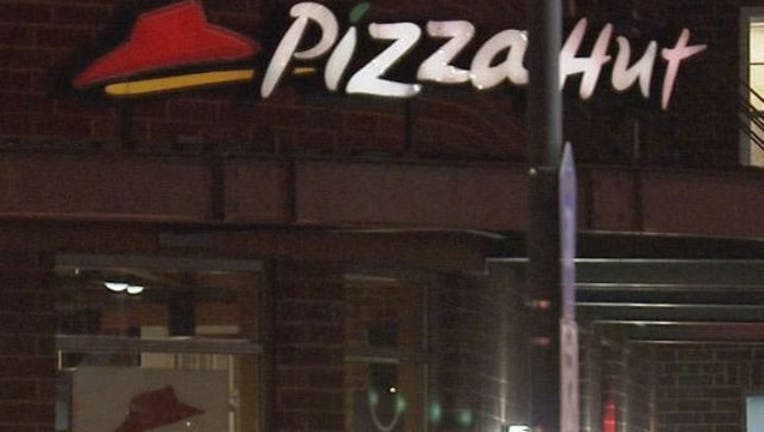 article
A pizza delivery driver was robbed at knife point by 4 men late Thursday night in Roseville, Minn. According to Roseville police, the Pizza Hut driver called 911 at 11:18 p.m. after being robbed by customers on the 1100 block of Josephine Road, near Lexington Avenue.
The driver told police that 2 men were waiting on the front steps of a home and 2 others were in the street when he pulled up to the address. He was threatened with a knife and robbed by the 4 men immediately after stepping out of his car.

Police said the family who lived at the delivery address was sleeping at the time of the robbery and had no idea the crime occurred in front of their house.
The suspects stole the pizza, a bottle of Mountain Dew and the driver's phone and wallet before running across a nearby field, likely to a car waiting on the other side. Roseville police requested assistance from a Ramsey County K-9 team and State Patrol helicopter, which led to the recovery of an empty pizza box, Mountain Dew bottle and a white t-shirt.
Police were following up on leads Friday, beginning with a trace of the pizza order, which would require a phone number or email address.

The delivery driver was not injured.