Pierre-Paul shares gruesome photos, warning about fireworks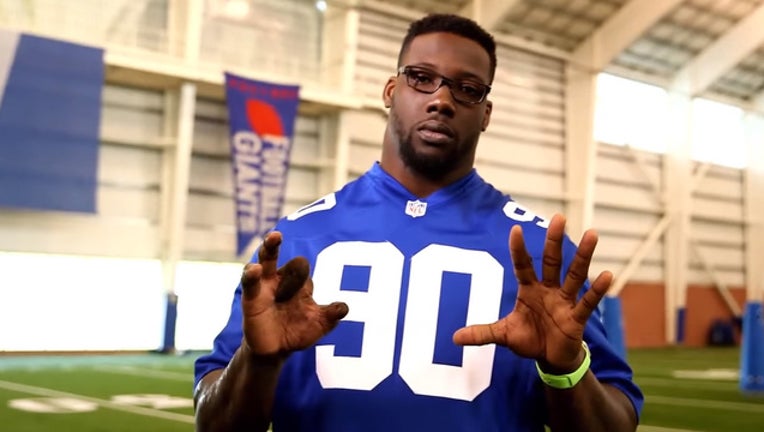 article
NEW YORK (FOX 5 NY) - Three years after a tragic accident involving fireworks left Jason Pierre-Paul with a mangled hand, the NFL defensive end shared never-before-seen-- and very graphic-- images of his injuries.
The former NY Giant who signed with the Tampa Bay Buccaneers for the 2018 season wants to warn others about the dangers of playing with fireworks.
Pierre-Paul took to Instagram Tuesday with the photos and a message about safety this fourth of July holiday.
"It's been 3yrs since my accident and I can truly say I'm very blessed and fortunate to be where I am in life. Looking at these pictures seems unreal and crazy. How your life can change in the blink of an eye. One of the greatest American traditions in celebrating 4th of July is with fireworks. Unfortunately, tomorrow someone will be injured playing with fireworks. We are celebrating the birthday of our great nation. I'm glad to still be alive to show you the outcome of what happened to me. Please don't feel sorry for me, trust me your boy fine even with missing fingers lol. Be safe out there otherwise, this can be you."
Pierre-Paul lost an index finger and part of his thumb, and was required to have reconstructive surgery to save his middle finger, when a device exploded in his hand on July 4, 2015.
The two-time Pro Bowler struggled using the hand when he returned to the NFL because he wore a boxing-like glove playing. It limited his ability to grab opponents.
The Consumer Product Safety Commission says that 70 percent of all injuries with fireworks occur during the 30 days surrounding the holiday.