PHOTOS: Trooper injured when Jeep rear-ends squad on Highway 36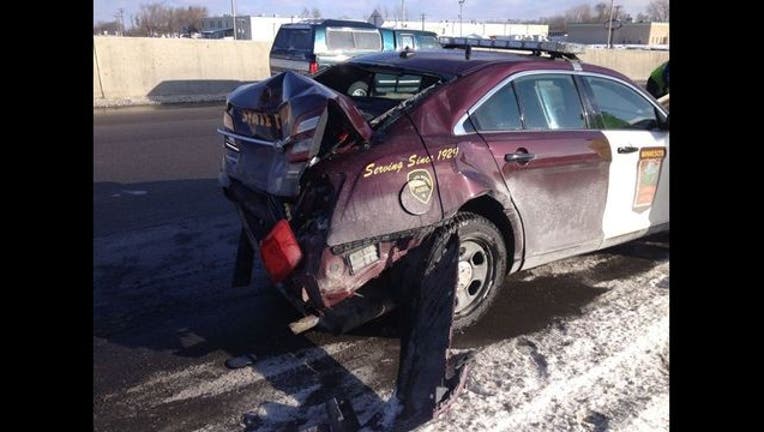 article
Earlier today, State Trooper Vameng Yang suffered minor injures when he was rear-ended while sitting in his squad at the scene of a 1-car crash along Highway 36.
Here's are a couple more photos from the scene:
Later, the State Patrol posted this statement about the incident to its Facebook page:
A trooper attempting to move his squad after investigating a one-car crash on Highway 36 near Highway 61 was struck and suffered minor injuries this morning.
Trooper Vameng Yang had just gotten back in his squad and was attempting to move off the road to a safer location. He had just put his seat belt on when he observed a Jeep spin out behind him and strike his squad. Trooper Yang was transported to the hospital with minor injuries.
Moving over keeps everyone safe, not just law enforcement. When driving on a road with two or more lanes, drivers must move over one full lane away from a stopped emergency vehicle — tow trucks, too. Reduce speed if you are unable to safely move over a lane.
Failing to move over can put your life and others at risk on Minnesota roads. Move over: It's the law.