Person killed in large Minneapolis house fire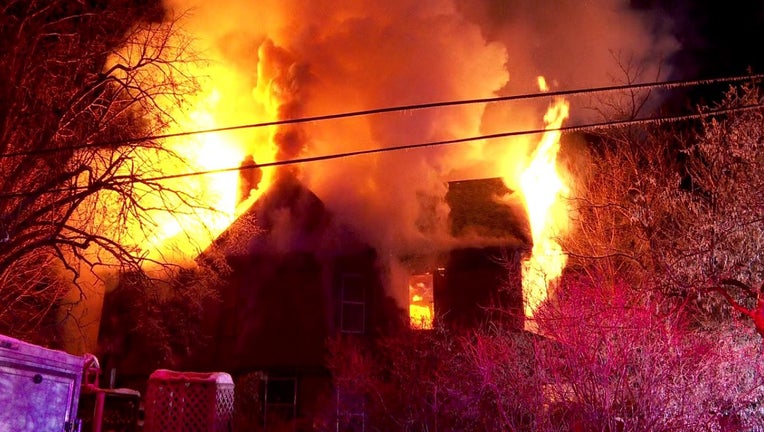 article
MINNEAPOLIS, Minn. (FOX 9) - A person who firefighters say was "bedridden" died after a massive fire overnight ripped through a home in Minneapolis.
Crews responded around 1:30 a.m. for the two-alarm fire at a 2.5-story residential home off the 3200 block of 5th Avenue South. While two of the residents were able to escape, a third resident, who was reportedly bedridden and on the third floor of the building, was not able to make it out in time.
Firefighters attempted a rescue, but unfortunately, due to the strength of the fire, they were unable to reach the victim. The roof and third floor subsequently collapsed as well.
The fire took about two hours to be brought under control, during which time one firefighter sustained an injury. That firefighter is doing okay now, officials say.
The Red Cross also responded to assist the two displaced residents. Fire officials say the residential home is a total loss and was deemed structurally unsound due to the heavy fire damage.
Heavy equipment helped with the recovery of the body and to demolish what remained of the home. The cause of the fire is currently under investigation.
This fire fatality marks the third fire fatality of 2023 in the City of Minneapolis.