Passerby helps put out Duluth house fire by shoveling snow onto it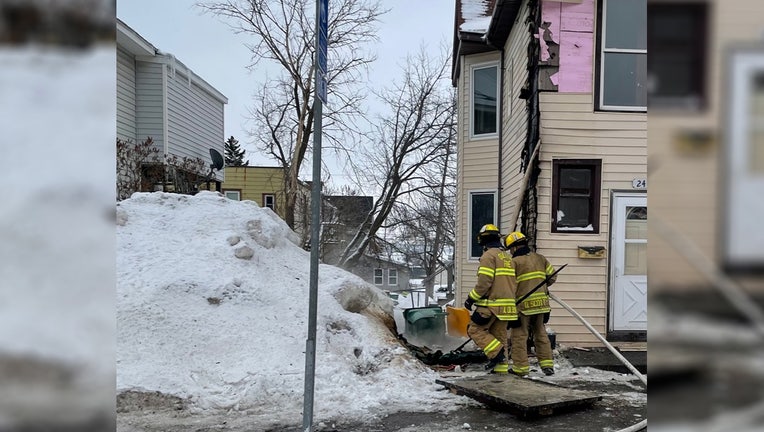 article
DULUTH, Minn. (FOX 9) - A passerby in Duluth helped put out a house fire Monday morning by shoveling snow onto it, authorities said. 
The Duluth Fire Department says a passerby saw the fire at 2406 West Fourth Street just before 8 a.m. and called 911. They then knocked on doors to notify residents of the fire and then shoveled snow onto it, with the fire department saying the passerby extinguished about 90% of the fire. 
Firefighters arrived at the scene and put out hot spots, with crews on the scene for under 30 minutes, a press release said. 
The fire was limited to the exterior of the building, never making it inside the interior, the release said. No one was injured. 
"Thanks to the safe and quick action of the passerby and their call to 911, the structure has limited damage and nobody, thankfully, was injured," said Duluth Fire Department Assistant Chief Dan Lattner about the incident. "Personal safety is paramount in cases like these, so we thank this citizen not only for their expedience in calling for emergency services and to attempt to notify the building's residents, but also for carefully minding their own personal safety in attempting to control the fire by shoveling snow on it."
Damage to the home is estimated at between $10,000-$20,000. The cause of the fire is under investigation.