Only rubble left after fire burns through commercial building in Loretto, Minn.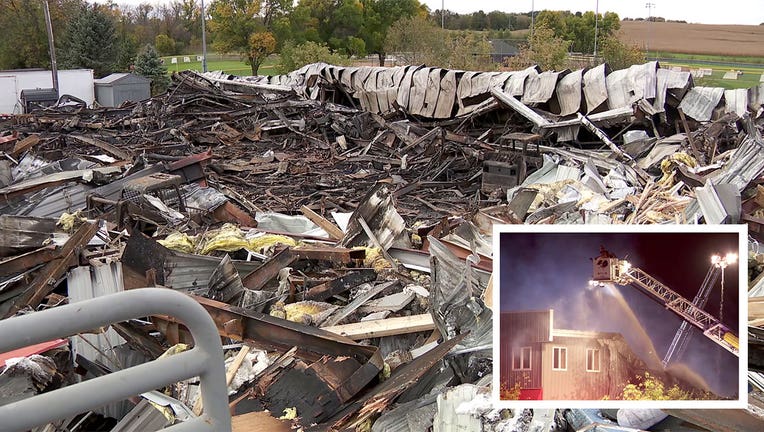 article
LORETTO, Minn. (FOX 9) - A large commercial building in the small, west-metro city of Loretto, Minnesota was turned to rubble by a massive fire that ripped through Friday evening.
The fire broke out in the evening hours of Friday on the western end of St. Peter Street. The Extra Alarm Association reported that the fire had apparently started with a truck in one of the garages of the building and spread.
We're told the building houses several businesses including an auction company and a lawn care company. Witnesses told FOX 9 that there is also an apartment unit on the top floor of the building, but the residents weren't home when flames broke out.
Crews worked for hours to battle the flames. When FOX 9 stopped by on Saturday afternoon, all that was left of the building was a pile of rubble.
FOX 9 is working to learn more about how the fire started.