Ollie, the bobcat that went missing from DC's National Zoo, appears to be in good health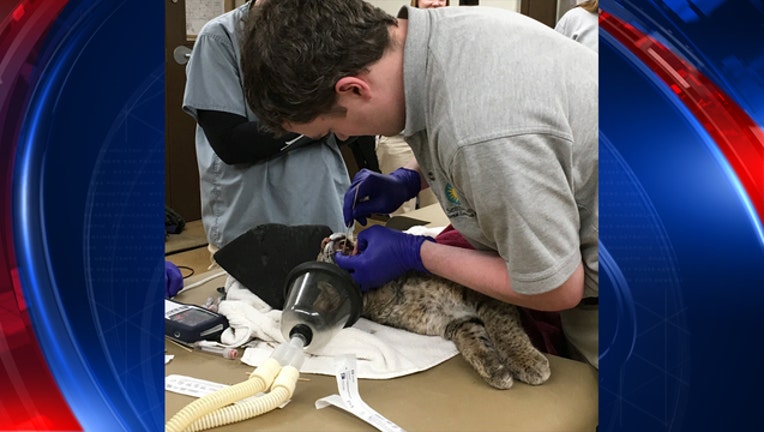 article
WASHINGTON - Ollie the bobcat is back at DC's National Zoo, and after a full examination, veterinarians say she is in good health. Ollie escaped from her enclosure at the zoo on Monday, and was found on Wednesday on the zoo's property.
She spent Wednesday night in the zoo's veterinary hospital under observation, and veterinarians performed a complete physical exam on Ollie Thursday. They gave her a series of feline booster shots including a rabies booster, and also stitched up a cut on her left front paw.
Ollie will stay in the hospital for a few days to make sure she doesn't show signs of respiratory illness, which is standard procedure.
Zoo officials believe the 25-pound bobcat probably climbed out through a small opening in the mesh net that encloses her habitat on Monday morning. After searching the property extensively, officials notified the media and the public that she was missing, and a hotline was set up for credible tips from the public. Those tips drove search teams through nearby neighborhoods, and a quiet zone with Have-A-Heart traps was set up around Ollie's habitat on the chance that she would return to the area.
Late Wednesday afternoon, a zoo visitor spotted Ollie on the public walkway near the Bird House's flamingo exhibit and reported the sighting to a keeper nearby. A larger team of zoo staff searched the area but did not see Ollie. Several traps were strategically set up around the area.
Within 15 minutes, Ollie walked into one of the traps, and staff were able to safely secure her and transport her to the hospital.