Ohio police chief among 3 killed when man opens fire in nursing home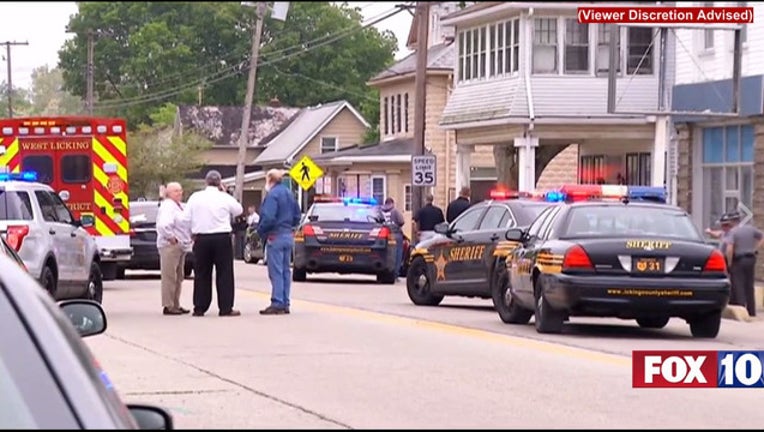 article
KIRKERSVILLE, Ohio - An Ohio police officer was killed Friday morning when a gunman began firing near an Kirkersville nursing home.
According to Licking County Sheirff Randy Thorpe, the chief of Kirkersville Police, Steven Eric Disario, was shot and killed in the line of duty.
The 36 year old called to a report of a man with a gun. When he arrived, he engaged with the man, Thorpe said, as deputies were responding for backup. When they pulled up to the scene, Thorpe says Disario was in the street and deputies pulled him from the scene.
Deputies then went into the nursing home and found 3 people dead. It's believed that one of the dead is the suspect in the shooting.
Ohio State Highway Patrol Lt. Robert Sellers says Friday that the situation has ended and there is no threat to the public. 
Reports of the shooting at the Pine Kirk Care Center in Kirkersville came around 7:30 a.m.
A local elementary school was put on lockdown, and parents later were told they could pick up their children at a nearby middle school.
Police did not immediately release further detail on the shooting or the officer's condition.
The village is about 25 miles east of Columbus.
---------
Information from the Associated Press was used in this report.