Obama moves to require background checks for guns purchased at gun shows, online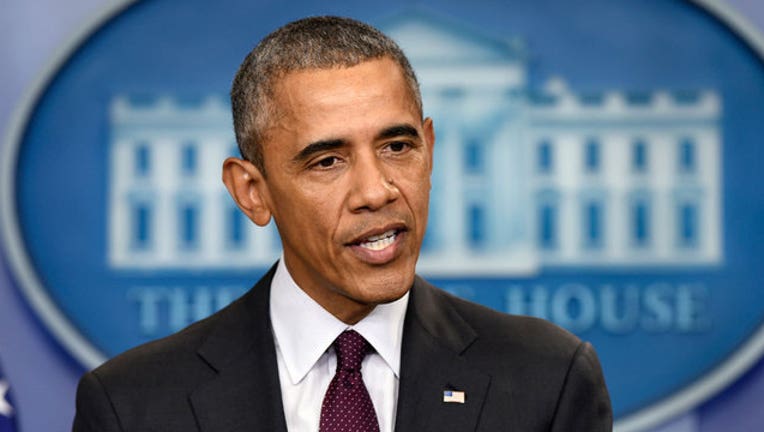 article
By JOSH LEDERMAN
Associated Press
WASHINGTON (AP) -- President Barack Obama moved Monday to require all gun sellers to register as dealers -- even those who sell at gun shows and online -- and to run background checks on all prospective purchasers, aiming to curb a scourge of gun violence despite unyielding opposition to new gun laws in Congress.
 
In a bid to narrow the so-called gun show loophole, the Justice Department's Bureau of Alcohol, Tobacco, Firearms and Explosives will issue updated guidance that says the government can consider someone a gun dealer regardless of where he or she sells the guns, officials said.
 
Only federally licensed gun dealers must conduct background checks on buyers, and gun control advocates say people who sell guns outside of gun stores exploit that provision to skirt the background check requirement.
 
Obama's executive actions on gun control fall short of what some gun control advocates have called for, but were nevertheless sure to spark a confrontation with Republicans and gun rights groups that oppose new impediments to buying guns.
 
"We're very comfortable that the president can legally take these actions now," said Attorney General Loretta Lynch.
 
In an attempt to prevent gun purchases from falling through the cracks, the FBI will hire 230 more examiners to process background checks, the White House said. The FBI has a computerized system that can process background checks for many in seconds. But in instances where the FBI needs more time, the government only has three days before prospective buyers can return and buy the gun without being cleared.
 
Obama defended the measures even before they were announced, insisting they fall within his legal authority and uphold the Second Amendment right to own a gun. He planned to announce the new measures at an event at the White House on Tuesday.
 
"This is not going to solve every violent crime in this country," Obama said. Still, he added, "It will potentially save lives and spare families the pain of these extraordinary losses."
Associated Press writers Eric Tucker and Stacy A. Anderson contributed to this report.