Northrop Auditorium evacuated after small section of roof caves-in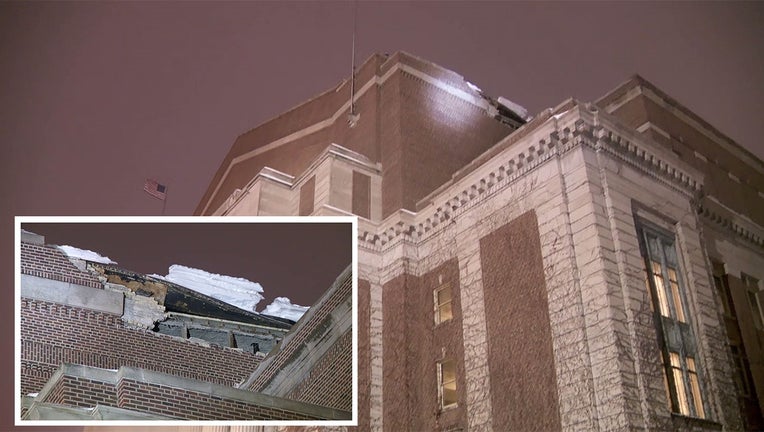 article
MINNEAPOLIS (FOX 9) - Staff at the Northrop Auditorium on the University of Minnesota campus were evacuated Wednesday night after a small section of the building's roof caved in.
A university spokesperson says no one was hurt during the collapse and everyone who was inside the building made it out safely.
University police and the Minneapolis Fire Department responded around 7:30 p.m. for a loud noise reported by staff and discovered the collapse during searches.
The cause of the collapse is unknown. No events were underway Wednesday night when the cave-in happened, however, events for at least Thursday have been cancelled as the university surveys the damage. The next scheduled show at the Northrop isn't until Saturday.
The university says structural engineers are being brought in to assess the condition of the building.