North Community High School football players tests out field for Super Bowl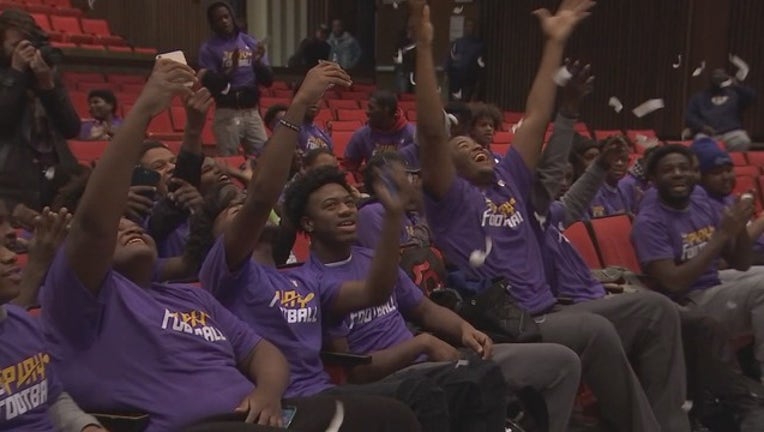 MINNEAPOLIS (KMSP) - The New England Patriots and Philadelphia Eagles will not be the first teams to hit the field of U.S. Bank Stadium this week. 
That honor went to the players at North Community High School in Minneapolis. The team got to help test the field before the big game.
The players and coaches from North got a once-in-a-lifetime opportunity helping simulate a game for Sunday's big game broadcasting crew. North won the state championship back in 2016. In December, the Super Bowl Host Committee surprised the team by announcing that they were choosing the Polars with this rare opportunity.
"It was like playing a real game," said Nasir Elamin, a junior wide receiver at North. "They had the cameras and the lights and they were shooting us like it was a real game."
The players say it's an experience they won't soon forget.