No charges in Vadnais Heights officer involved shooting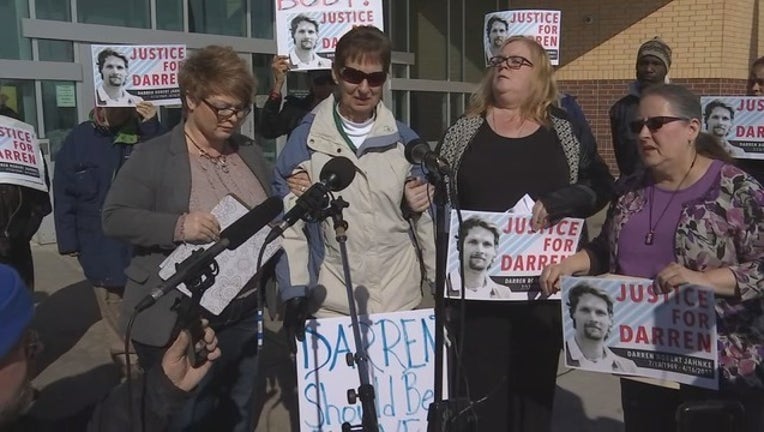 article
(VADNAIS HEIGHTS, Minn. (KMSP) - The police officers who entered an RV and shot a man in Vadnais Heights last April were justified in their actions and will not face charges related to the incident, according to a release. 
After a nearly year-long investigation from the Minnesota Bureau of Criminal Apprehension, Ramsey County Attorney John Choi determined he would not prosecute the officers that ultimately killed Darren Jahnke, 47, on Easter Sunday last year. 
Authorities were initially called to the scene near the Highway 61 and I-694 for reports of a suspicious vehicle, approaching and subsequently entering the RV that Jahnke was inside. According to the initial report, he struggled with several officers and may have disarmed one of them, leading police to open fire. 
At least two deputies attempted to tase Jahnke before shooting, according to the report, but the actions were ineffective.
Even before the decision, Jahnke's family was already frustrated by a series of delays in the case, perhaps most of all the Medical Examiner's refusal to release Jahnke's body after the family stated their intention to cremate his body. Authorities did finally release his body in February, though the 47-year-old relative's family said the damage had already been done.
"There are no real answers, no emotional advocacy, no transparency and no accountability." Vance said. "My brother is gone and we don't know why."