Newscaster Carl Kasell of NPR's 'Morning Edition' dies at 84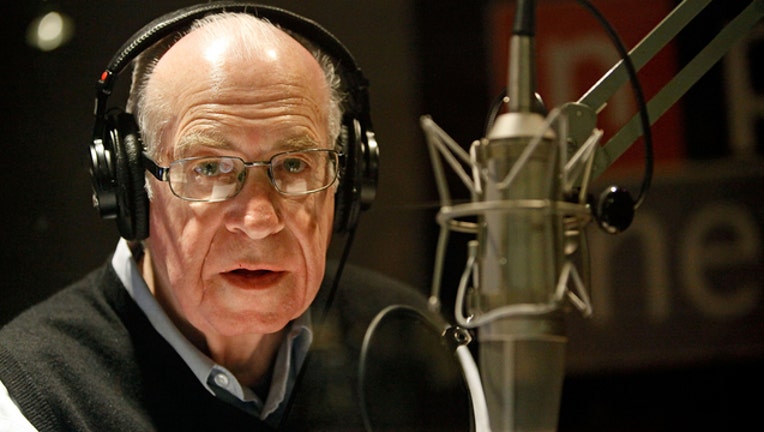 article
NEW YORK (AP) — Newscaster Carl Kasell, a signature voice of NPR who brought his gravitas to "Morning Edition" and later his wit to "Wait, Wait ... Don't Tell Me!" has died. He was 84.
NPR said Kasell died Tuesday from complications from Alzheimer's disease in Potomac, Maryland. He retired in 2014.
Kasell's radio career spanned half a century, starting as a morning DJ and newscaster at WGBR-AM in Goldsboro, North Carolina. He spent a decade at radio station WAVA in Arlington, Virginia, going from morning anchor to news director.
He was a newscaster for 30 years on "Morning Edition" until 2009. Kasell then became the official judge and scorekeeper of the Chicago-based show "Wait, Wait ... Don't Tell Me!" in 1998. He left his voice on hundreds of answering machines as part of that show's prize.
"He was, and remains, the heart and soul of our show," Peter Sagal, the host of "Wait, Wait," tweeted Tuesday. NPR's Melissa Block said of Kasell: "A beloved voice. A radio man through and through. And the kindest colleague you could hope to find."
Kasell joined NPR as a part-time employee in 1975 for "Weekend All Things Considered" and then announced the news on the first broadcast of "Morning Edition" in 1979 alongside host Bob Edwards.
"I look out the window in the morning sometimes, and the sun is rising, and the people are going to work," Kasell told NPR on his retirement. "I look at Washington as being that big, sleeping giant, just stretching and waking up, and going about its business. And to know that I'm working in the capital of the most powerful nation in the world — I feel good about that."
He loved radio from an early age, saying he would play his grandmother's records on a wind-up record player and take commercial breaks. He majored in English at the University of North Carolina, Chapel Hill and helped inaugurate a news program at the university's WUNC station.