New dental treatment is easier, more effective at preventing cavities, study finds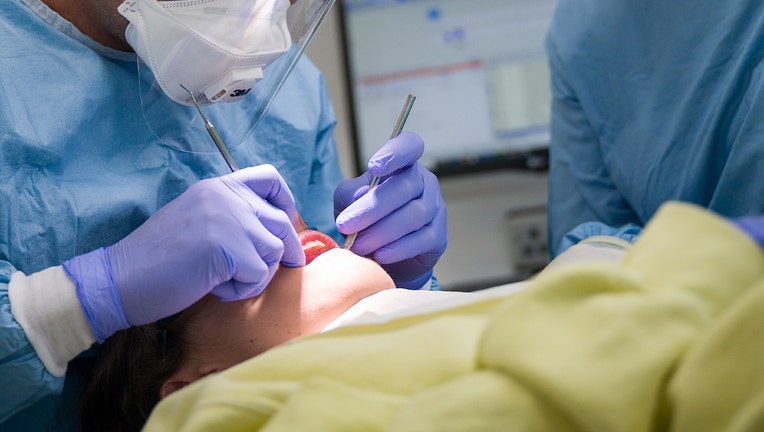 article
NEW YORK - While dental sealants have always been the preferred method to reduce the risk of cavities forming, a new study shows an alternative method that is not only effective, but may also be more affordable. 
Researchers from New York University College of Dentistry surveyed nearly 3,000 children at 47 New York City schools between Feb. 2019 and March 2022. In the randomized clinical trial, each school received either a simple silver diamine fluoride (SDF) or a complex dental sealant treatment. 
Published Feb. 9 in JAMA Network Open, the study found both treatments had an approximately 80% prevention rate (81% for SDF and 82% for sealants). Meanwhile, SDF had a 56% success rate in stopping cavities from progression, while sealants were only 46% effective. 
The researchers say the results may support the use of SDF as an arresting and preventive agent in school-based oral health programs, and it showcases the opportunity for expanding access to critical oral care worldwide. 
RELATED: How to find dental financing when dental insurance isn't enough
"As school-based dental sealant programs are limited by burdening costs and lack of available, trained clinicians, use of SDF may offer an attractive alternative approach to school-based caries prevention," the authors wrote. 
The researchers note that SDF is more cost-effective, can be applied in less time than dental sealants and can be provided by registered nurses rather than a dentist or dental hygienist. 
This means SDF could "substantially improve the reach and effectiveness" of prevention.
According to Mayo Clinic, cavities and tooth decay are among the world's most common health problems. They're especially common in children, teenagers and older adults. But anyone who has teeth can get cavities, including infants.
If cavities aren't treated, Mayo Clinic says they can get larger and affect deeper layers of the teeth. They can lead to a severe toothache, infection and tooth loss. 
While these treatments are effective, experts say regular dental visits and good brushing and flossing habits are still the best protection against cavities and tooth decay.
This story was reported from Los Angeles.