Navy SEAL embraces wife for first time since tragic accident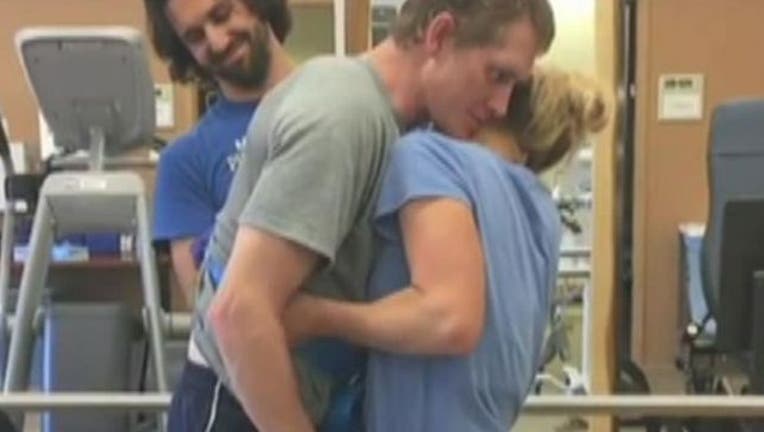 article
(FOX NEWS) - A touching video of a Navy SEAL standing and embracing his wife four months after a traumatic car accident left him with a severe brain injury has been viewed by more than 3 million people. Jonathan Grant, 36, was serving as a combat medic instructor at Fort Bragg at the time of the accident, according to the couple's GoFundMe page.
He suffered a diffuse axonal injury (DAI), and was in a coma for nearly two months as doctors gave him just a 10 percent chance of survival. His Pilates instructor wife, Laura, has stood by his side throughout his recovery, which included moving to a Richmond, Virginia, rehabilitation facility where Grant could receive intensive therapy.
On July 11, video captured part of what Grant's therapy entails. Grant, who is unable to communicate vocally with his wife but tries to mouth words with a soft whisper, was working on standing upright from his wheelchair during the therapy session. With the help of a physical therapist, Laura assisted Grant stand when he leaned over and kissed her while resting his head on her shoulder.
"Too special not to share," Laura posted on her Instagram page.
Read more at FOXNews.com.