My29 to broadcast Minnesota United matches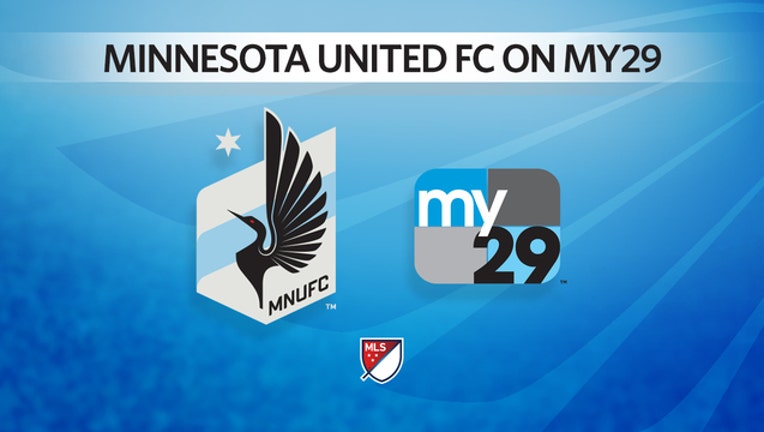 article
(KMSP) - FOX9/My29 will be fans' home for Minnesota United soccer games this season.
Minnesota United soccer fans can catch all the team's non-nationally broadcasted games on My29 this season.
Minnesota United announced a partnership with FOX9/My29 to broadcast its matches during the 2017 Major League Soccer season. My29 also broadcasted all of the Loons' games last year. 1500 ESPN will broadcast all the games on radio.
"It's going to be a fun year for the Minnesota United," said Sheila Oliver, Fox 9 General Manager. "This is a great team with a bright and exciting future and we are proud to continue our partnership as their television home for live games."
The broadcasts will feature play-by-play announced Callum Williams and color commentator Kyndra de St. Aubin and sideline reporter Jamie Watson. Watson is a former Loons player and de St. Aubin is a Stillwater native.
"Minnesota United is looking forward to continuing our partnership with FOX 9 and My29 in our inaugural MLS season, plus beginning a new one with 1500 ESPN," said MNUFC President Nick Rogers. "The team we've put together for our TV broadcasts is a fantastic one. The mix of experiences from Callum's background in England to Kyndra's work covering the national teams to Jamie's history with the club will make for a strong blend of voices to represent Minnesota United and engage our fans."
The team's season opener on March 3 will be televised on Fox Sports 1.
Minnesota United will have its home opener on March 12 at TCF Bank Stadium.