Motorcyclist dies in crash along SB I-35 south of Wyoming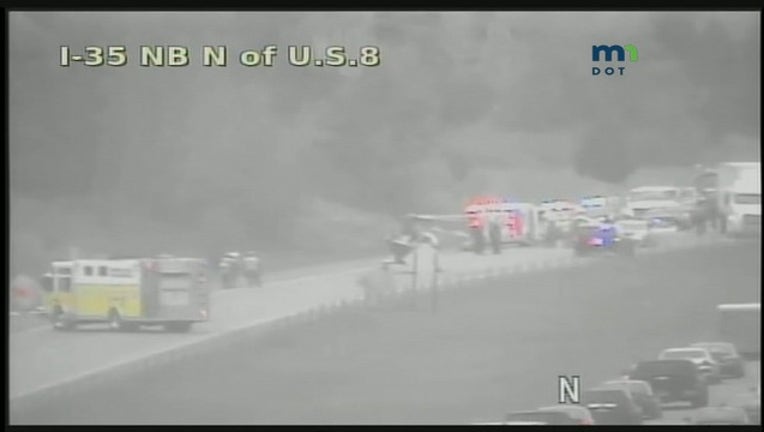 article
WYOMING, Minn. (KMSP) - A motorcyclist died in a crash on I-35 south of Wyoming, Minn., causing a section of the highway to closed for a few hours Friday afternoon, according to Minnesota State Patrol.
According to Minnesota State Patrol, the crash happened around 2:52 p.m. in the southbound lane of I-35 near mile post 134. Traffic in the left lane was slowing down for construction, when a motorcycle sideswiped a Ford Fusion.
The 56-year-old motorcyclist died at North Memorial Medical Center from his injuries. He has been identified as Bruce John Pariseau of North Branch. He was not wearing a helmet.
There were three people in the Fusion at the time of the car. They were not injured.
The highway was closed from Exit 135 at Vikings Boulevard to Exit 132 at U.S. Highway 8 near Forest Lake. It has since reopened.