Mother sells letter from Obama to pay for injured vet son's healthcare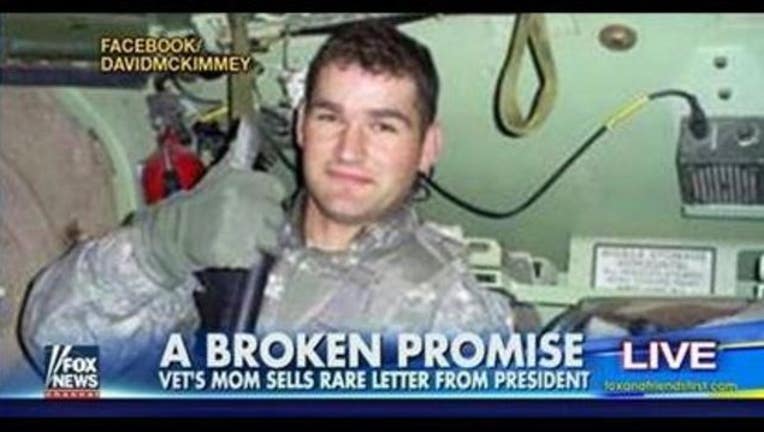 article
The mother of an injured Army veteran was forced to sell a handwritten letter from President Obama in order to cover her son's medical costs because the VA failed to do so.
The letter from Obama written in 2009 promised the family of veteran David McKimmey to do "everything we can over the next four years to support your family."
The Washington Examiner reports that David suffered burns while crawling back into a truck fire to save two soldiers who eventually died. He is likely to lose his leg, the paper reports.
The heroic act earned him a Bronze Star with Valor, but not eligibility for the special care he needs.