More than 250 Minnesota residents apply to set legislators' pay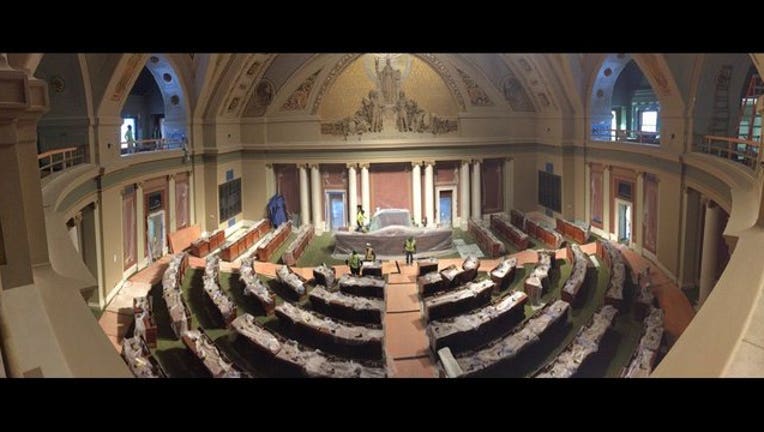 article
ST. PAUL, Minn. (AP) More than 200 Minnesota residents from all walks of life want a say in how much state legislators get paid.
Only 16 of the 270 applicants will be chosen to be inaugural members of the Legislative Salary Council, Minnesota Public Radio (http://bit.ly/2hoal6g ) reported.
Theirs will be a duty that used to be the Legislature's until voters in the Nov. 8 election overwhelmingly approved a constitutional amendment to change it.
Democratic-Farmer-Labor Gov. Mark Dayton will pick half of the members, and Supreme Court Chief Justice Lorie Gildea will choose the rest. Half of the seats will go Democrats and half to Republicans.
Dayton, who supports raising salaries, said he won't make salary increase a precondition of his selections.
"This is new territory but we'll proceed," he said.
Dayton said he would like a commission with people who are responsible, have good judgment and will make their own decisions.
Supporters of the new process tried to put distance between the decision-makers and those with strong Capitol presence. Sitting and former lawmakers, their spouses, lobbyists, judges and legislative staff can't be part of the council.
The council must be appointed by Jan. 2; its first meeting will come later that month. The panel must decide by March if the $31,000 annual salary for 201 legislators stays put, goes up or declines.
___
Information from: Minnesota Public Radio News, http://www.mprnews.org