M&M's will refill your candy for free if you run out on Halloween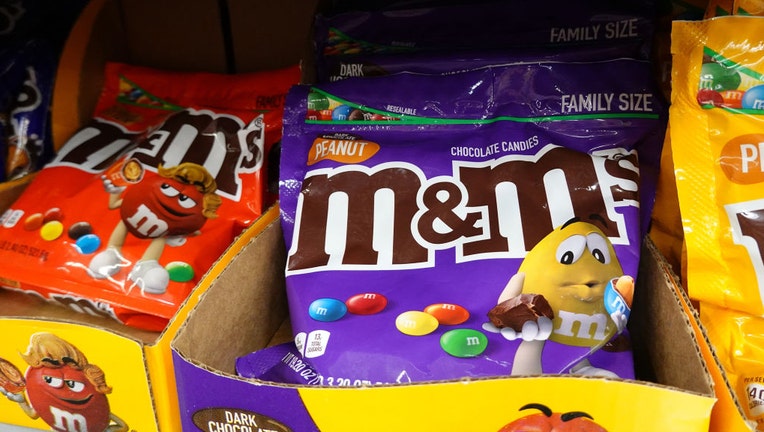 article
Halloween is around the corner, and as people decorate their homes and get their candy supplies ready for Trick-or-Treaters, there's always a chance of treats running out, and if so, M&M's can step in to lend an assist.
The chocolate company is launching its Halloween rescue squad to bring free M&M's to people whose candy supplies get depleted.
M&M's teamed up with the instant commerce platform GoPuff for the special promo to deliver candy to whoever requests the free goodies.
Consumers have to visit the Halloween rescue squad website after 3 p.m. ET on Oct. 31 while supplies last, and once you place the order, the team will deliver the treats to your door in under an hour.
RELATED: Halloween candy costs surge: Where prices have increased most, ways to save
M&M's free candy promotion likely will appeal to consumers given recent news that the cost of the holiday treats is skyrocketing this year. 
A recent survey of U.S. shoppers found that inflation will impact many Americans' candy spending this year. 
Roughly 41% of shoppers said they planned to adjust their Halloween candy spending, and among those, half expected to spend the same amount but buy less candy, according to the retail insight firm Advantage Solutions, which conducted the survey last month. 
RELATED: McDonald's unveils spooktacular return of Boo Buckets for Halloween, featuring new editions
Only one in six said they planned to pay more to account for higher prices.
One great way to save on Halloween candy this year is to buy it in bulk. 
Other ideas include using coupons, buying cheaper, hard candies, like suckers and gumballs over chocolate bars, and keeping an eye out for deals in the days leading up to Halloween. Candy is also typically discounted on Nov. 1, though not all candy stays fresh for 12 months — so be sure to pay attention to expiration dates. 
FOX TV Stations National Reporter Kelly Hayes contributed to this report. This story was reported from Washington, D.C.