Minnesotans jumping on the $900 million Powerball bandwagon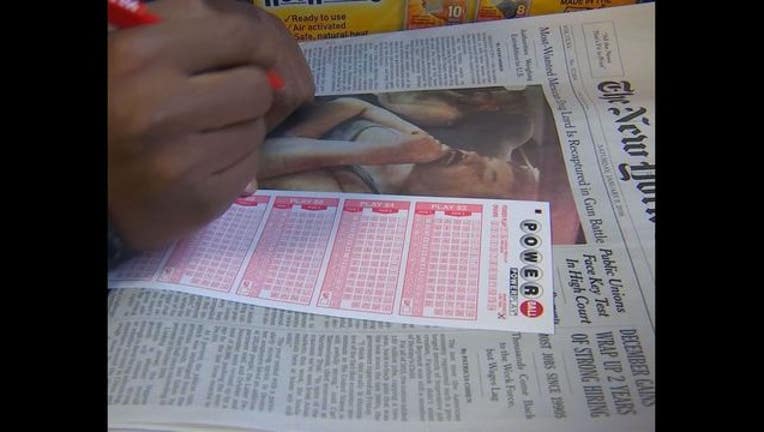 article
EDEN PRAIRIE, Minn. (KMSP) - The Powerball jackpot is now up to $900 million for the Jan. 9 drawing, with some expecting it to grow to $1 billon. With a cash option of approximately $558 million, it is already the largest U.S. lottery jackpot in history.
In Minnesota, sales for Saturday's drawing are estimated to be $12 million, according to Minnesota Lottery officials.
Within seconds of walking into Bobby and Steve's Auto World in Eden Prairie, it becomes clear lottery fever is spreading. One customer even bought $200 worth of Powerball tickets.
The majority of people Fox 9 talked to say they are playing this record-setting Powerball partially because of a fear of missing out on the fun.
"I buy the ticket because everyone else is buying the ticket," One customer told Fox 9. 
Although the odds of winning are extremely slim, just one in 292.2 million, winning lotteries does happen.
Minnesota has had 22 Powerball lottery winners since 1992.