Minnesota State Fair letting livestock leave early due to heat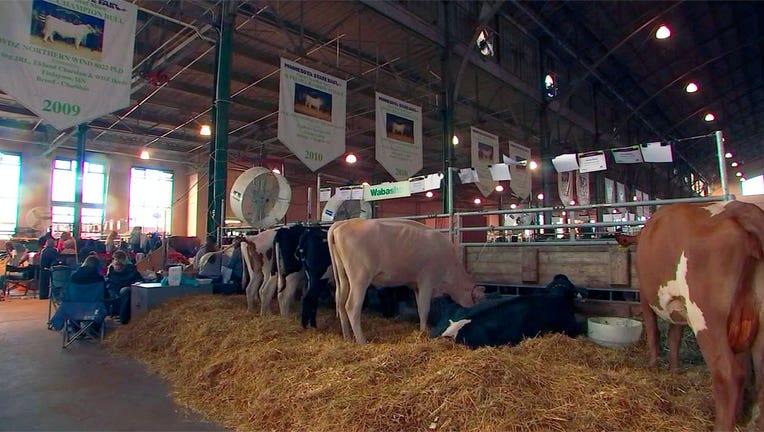 article
FALCON HEIGHTS, Minn. (FOX 9) - Livestock will get the chance to leave the Minnesota State Fair early ahead of what's expected to be a hot Labor Day.
In an update on Saturday, the fair says livestock will get to leave the fair Sunday night at 11 p.m. This includes animals in the Miracle of Birth Center, FFA livestock, open-class beef cattle, dairy goats, and rabbits.
"We know fair guests will be disappointed that livestock animals are leaving a half-day early," fair officials write. "But, given the unprecedented heat, our hope is that cooler temperatures and decreased traffic expected late Sunday evening will enable livestock to be transported safely and exhibitors to get home to care for all of their animals."
The Oink and Moo Booth will remain open and the Horse Barn will be open until 5 p.m.
A heat advisory is in effect through Tuesday afternoon. High temperatures are expected to push well into the 90s again on Monday.