Minnesota soldier among 5 killed in helicopter crash during training exercise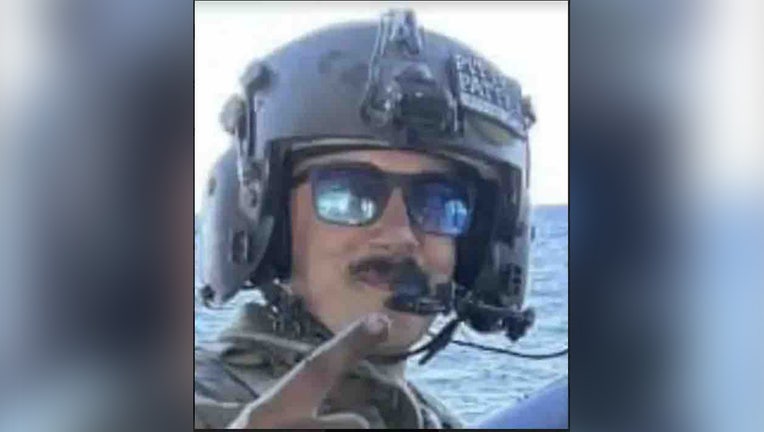 article
MANKATO, Minn. (FOX 9) - A Mankato solider was one of five that were killed in a helicopter crash during a routine training exercise. 
24-year-old Sgt. Cade Wolfe, was killed on Friday during a flight training over the eastern Mediterranean Sea, the U.S. Department of Defense said in a statement. 
According to the Defense Department, there were no indications that the crash was caused by enemy or hostile actions and the U.S. Army's Combat Readiness Center is conducting an investigation into the incident. 
"Our thoughts and prayers remain with the families of the fallen," the statement said.
"We mourn the tragic loss of five U.S. service members during a training accident in the Mediterranean Sea early Saturday morning," U.S. Defense Secretary Lloyd Austin said in a separate statement.
"While we continue to gather more information about this deadly crash, it is another stark reminder that the brave men and women who defend our great nation put their lives on the line each and every day to keep our country safe," he continued.
The four other servicemembers were identified as Chief Warrant Officer 3 Stephen R. Dwyer, 38, of Clarksville, Tennessee, Chief Warrant Officer 2 Shane M. Barnes, 34, of Sacramento, California, Staff Sgt. Tanner W. Grone, 26, of Gorham, New Hampshire, and Sgt. Andrew P. Southard, 27, of Apache Junction, Arizona. 
"We mourn the loss of these five incredible soldiers, each of them a national treasure. They hail from rare patriotic families with deep military service ties that span multiple generations and formations," said Lt. Gen. Jonathan Braga via the U.S. Army Special Operations Command Facebook. "Our thoughts and prayers are with their families, their loved ones, and their fellow soldiers. Like the special operations community always does, we will wrap our arms around them, grieve with them, and promise to never forget them."